News
Black Mirror Season 5: Miley Cyrus Confirms Role
Miley Cyrus has confirmed her involvement in the upcoming Black Mirror Season 5.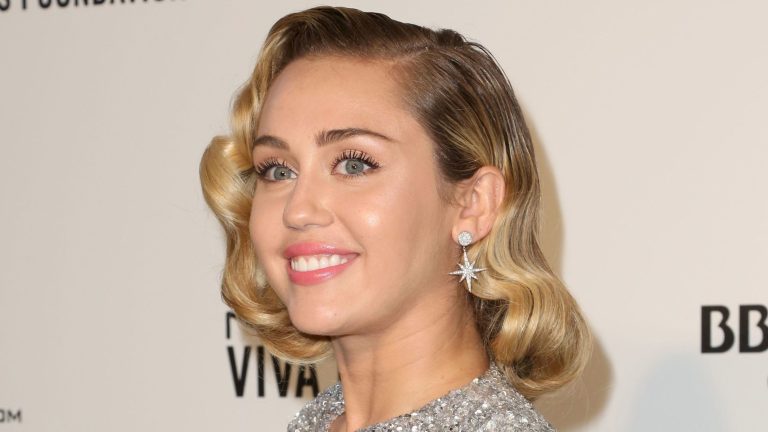 No, you have not entered into some kind of strange Black Mirror alternate universe. That headline is real. After rumors swirled for several days, actress and musician Miley Cyrus has confirmed that she will be appearing in Black Mirror's upcoming fifth season. 
Cyrus made the confirmation in a somewhat roundabout way during an appearance on Howard Stern's Sirius XM radio show on Wednesday. Cyrus discussed the recent Malibu wildfire that destroyed her home and said that she was thankfully out of town in South Africa filming a new project. South Africa just happens to be a popular filming location for Black Mirror (if you liked the idyllic "social village" in the season three episode, "Nosedive," move to Cape Town).
further reading: Black Mirror Season 5 Will Have an Interactive Episode
Cyrus's presence in South Africa seemed to corroborate an earlier rumor that she would be in the Black MirrorSeason 5. Cyrus's sister, Brandy, mentioned on her podcast earlier this week that Miley was in South Africa to appear in the series. Stern asked her about the rumor. 
"If you guess it, then I will shake my head 'yes,'" Cyrus said. Stern then reported that Cyrus had shook her head "yes" at the mention of Black Mirror. Netflix declined comment to The Hollywood Reporter regarding Cyrus's confirmation but the Hannah Montana star continued to discuss the role on Stern's show, making it very clear that it was for Black Mirror…or at least something identical to Black Mirror.
"There's a lot of dimension to it, and actually it was while the devastation of Malibu was happening, and it was a really weird learning experience for me, because I was so far from home and the show is already really dark, and it's already kind of eerie when you're there the whole time," she said. "But I learned a lot about myself and I think I was able to kind of use that and put that into it."
Well, there you have it. Miley Cyrus is almost certainly joining the ranks of Bryce Dallas Howard, Kelly Macdonald, and Christin Milioti as prominent actresses who have appeared in Charlie Brooker's dystopian sci-fi anthology series. Black Mirror Season 5 does not have a release date as of yet and there is no word on which episode Cyrus will star in. 
Alec Bojalad is TV Editor at Den of Geek and TCA member. Read more of his stuff here. Follow him at his creatively-named Twitter handle @alecbojalad