News
Black Mirror Season 3 Trailer, Release Date, and More Details
Black Mirror season 3 episode details and trailers emerge.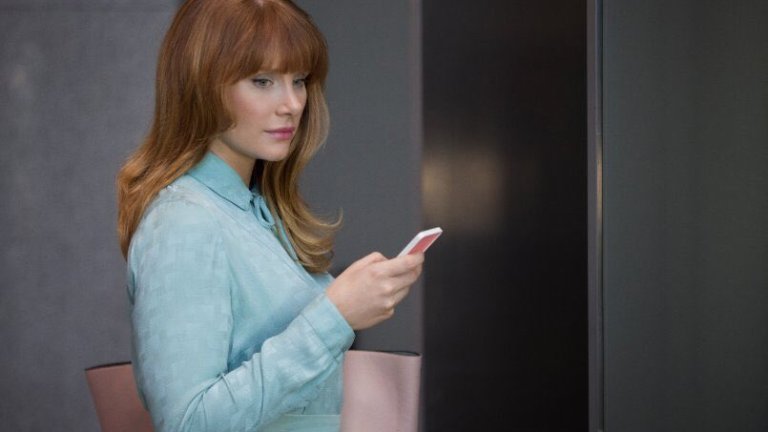 Black Mirror Season 3 Trailer
There's a brand new trailer for Black Mirror Season 3. Check it out…
And here's the earlier teaser…
Black Mirror Season 3 Release Date
The Black Mirror Season 3 premiere date is October 21.
Charlie Brooker and Annabel Jones, who executive produced the first seven episodes of the series, will return as executive produce and showrunners for the new episodes. 
The sci-fi anthology series has been described as "Twilight Zone for the digital age" and largely tackles issues with today's technology and the perils of internet culture and social media. The episodes vary from political satires to tales of voyeurism, and it's all very creepy. If you are a sci-fi fan and love classic anthology shows such as The Twilight Zone, The Outer Limits, and Tales from the Darkside, keep an eye on this one. 
Black Mirror Season 3 Episodes
Netflix initially released some episode titles and casting info for Black Mirror Season 3, and now, courtesy of Charlie Brooker and Entertainment Weekly, we have more details on each one.
San Junipero features Gugu Mbatha-Raw and Mackenzie Davis in an episode directed by Owen Harris.
How could you make Black Mirror episode set in the past when the show is all about the future? That was the mental puzzle that prompted Booker to write this 1980s-set tale, where Mackenzie Davis and Gugu Mbatha-Raw play recent arrivals to a beach town "synonymous with sun, surf, and sex."
Shut Up and Dance features Jerome Flynn and Alex Lawther in an episode directed by James Watkins.
a withdrawn 19-year-old (Alex Lawther) stumbles headlong into an online trap and is quickly forced into an uneasy alliance with shifty man (Jerome Flynn) who are both at the mercy of persons unknown.
Nosedive features Bryce Dallas Howard, Alice Eve and James Norton in an episode directed by Joe Wright.
An insecure office worker (Bryce Dallas Howard) lives in a world in which everyone obsessively ranks and rates every tiny social interaction. She thinks she finally may have found a way to rank alongside her friend (Alice Eve), who's one of society's elites.
Men Against Fire stars Michael Kelly, Malachi Kirby and Madeline Brewer in an episode directed by Jakob Verbruggen.
A military story set in a post-war future. A rookie soldier (Malachi Kirby) is posted overseas, protecting frightened villagers from an infestation of vicious feral mutants alongside fellow soldier Raiman (Madeline Brewer). They're hoping some new technological advantage will save them.
Hated in the Nation features Kelly MacDonald in an episode directed by James Hawes.
The show's first-ever 90-minute episode; a crime drama inspired by Scandi-Noir thrillers like The Killing and Borgen. A police detective (Kelly McDonald) and her geeky young sidekick investigate a string of grisly murders with a sinister link to social media.
Playtest features Wyatt Russell and Hannah John-Kamen, an episode directed by Dan Trachtenberg.
A thrill-seeking globetrotter (Wyatt Russell) visits Britain, hooks up with a woman (Hannah John-Kamen) and tests the latest in video game technology.
You can see some images from the episodes "Nosedive" and "San Junipero" in the gallery above, courtesy of Brooker himself over Twitter. And we've got more info on the episodes below…
Black Mirror Season 3 Photos
The first images for Black Mirror season 3 have been released. Check them out below:
[gallery:0]