News
Black Lightning Ratings: Best CW Premiere in Two Years
Black Lightning held on to almost its entire lead-in audience from The Flash.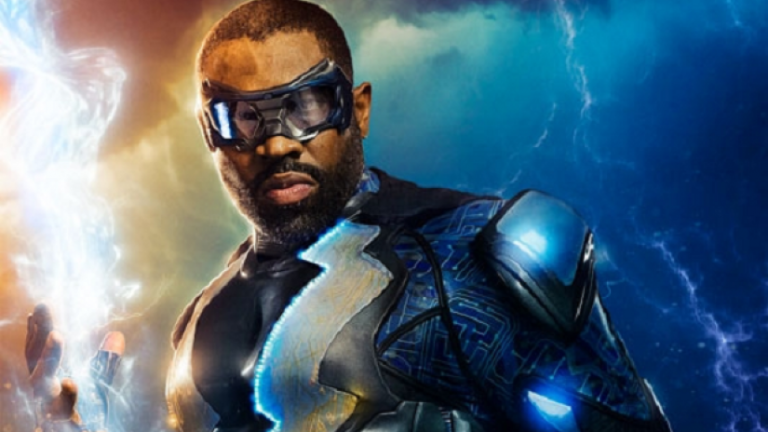 The CW aired the first episode of its new superhero show Black Lightning last night, and it performed admirably in the ratings. The Black Lightning premiere was the highest-rated CW premiere since Legends of Tomorrow hit screens in 2016, proving that, while the pop culture landscape may have tons of superhero stories, Hollywood is only beginning to tell ones that take place outside of a straight, white "norm." 
According to TVLine, Black Lightning scored a 0.8 in the adults 18-49 demographic, pulling in a total of 2.3 million viewers. For context, that's also what the Season 2 premiere of Riverdale did, which was a ratings high for the show. The Black Lightning premiere did a good job hanging onto its lead-in audience from The Flash, matching The Flash in the key demo, and bringing in 90 percent of its total audience of 2.5 million.
Black Lightning is the first CW superhero drama to center black superheroes and black community in its narrative. Created by Salim Akil and Mara Brock Akil, it is based on the comic book series that first debuted in the 1970s. The first episode follows principal protagonist Jefferson Pierce as he considers coming out of superhero retirement after a nine-year absence when his family and community continue to be threatened by gang violence.
It stars Cress Williams as Jefferson Pierce, Nafessa Williams as Anissa, China Anne McClain as Jennifer, Christine Adams as Lynn, Marvin Jones III as Tobias Whale, and James Remar as Peter Gambi.