News
Black America: Alt-History Series Set at Amazon
Amazon is developing an alt-history series called Black America, set in a very different post-Civil War America.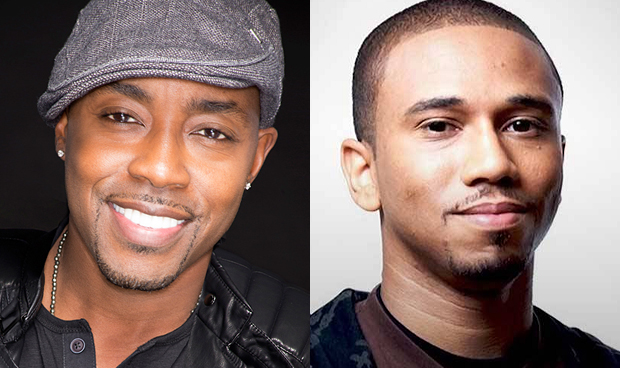 Amazon Prime already possesses the most prominent offering in the seemingly-surging genre of Alternate History with The Man in the High Castle, depicting a world in which the Axis Powers won World War II. However, it will soon add another powder-keg-provocative Alt-History scenario with Black America.
According to Deadline, Amazon is moving forward with Black America, an original-concept Alt-History television series, developed by the duo of Straight Outta Compton and Ride Along producer Will Packer and Boondocks creator Aaron McGruder. Black America will depict an alternate post-Civil War America. If this sounds familiar, that's because Game of Thrones showrunners David Benioff and D.B. Weiss recently revealed that an HBO TV series called Confederate was next on their docket, depicting a scenario in which the South successfully seceded from the Union, making the Mason-Dixon line into a dangerous demarcation. However, that is the extent of the similarities, since Black America showcases an Alt-History America defined by a Reconstruction scenario that's the exact opposite.
Black America takes place in a universe in which much of the South – Louisiana, Mississippi and Alabama – became gifted in an act of reparation to liberated slaves to run as an autonomous country named New Colonia. However, after 150 tumultuous years of wars, assassinations and regime changes the series will be set in a version of the present, in which the contiguous United States peaceably share a border with an emerging industrial superpower in New Colonia, going on two decades. However, with the U.S. in rapid decline, it seems that the unmistakable ties that bind the two nations need to be further strengthened.
The script for Black America is being written by McGruder and, according to Packer, the series is currently in "very, very active development." The project came about over a year ago when Amazon's head of content Roy Price pitched the concept to Packer, who explains:
"It was something that was personally intriguing for me as a black American. You would be hard pressed to find many black Americans who have not thought about the concept of reparation, what would happen if reparations were actually given." Adding, "I thought it was a tremendous opportunity to delve into the story, to do it right."
Black America obviously has the potential to open deep historical wounds that still resonate in American society. However, Packer seems intent on assuring potential audiences that he's aware of the perception of divisiveness and demagoguery that such a series will convey. While Packer says that he and McGruder see this project as "a huge opportunity and responsibility," he also reveals that the show's development process involves "bringing on the appropriate historians to make sure we are telling the story in an accurate and responsible way."
Interestingly, Packer also implies that it's too early to reveal the exact message that Black America will attempt to convey, especially in this extremely early stage of development. However, it will clearly contain allegorical elements, since the series will present a stark contrast to the systemic issues affecting (our) urban America, notably with the prison industrial complex, which is substantially filled by minorities. However, we should also realistically expect that this alternate and divided version of America won't be spared from its own unique set of problems, to which we can wag our Earth Prime fingers in reciprocal indignation.
Read and download the full Den of Geek Special Edition magazine here!