News
BizarroTV Coming to DC Universe
BizarroTV will be a mix of live action, animation, and puppetry bringing weirdness like Ambush Bug and Space Cabbie to DC Universe.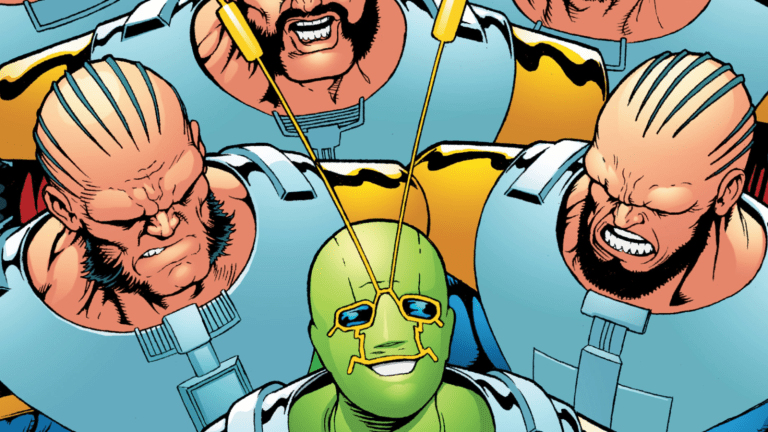 DC Universe announced a number of new projects at New York Comic Con, and the most stunning announcement is probably BizarroTV.
The show, named after the backwards-talking supervillain (?) from the Superman family, is planned as an anthology series that will feature a live action and animation mix with, "a showcase of experimental styles and creative voices and visions." So…Liquid Television but for DC superheroes. That's a very different approach to take with a superhero show, but not an entirely surprising one for the streaming service that birthed the absurdist masterpiece that was Doom Patrol.
The show will feature less popular heroes like Ambush Bug (imagine Deadpool with the Beyonder's powers and general temperament), Space Cabbie (exactly what it says on the label), the Creeper (if the Joker and the Question had a baby, it would be the Creeper), or Slam Bradley (the noir private eye from early Batman days who was reinvigorated by Ed Brubaker and Darwyn Cooke and became a Catwoman supporting character). It will be produced by Blue Ribbon Content, Warner's in-house digital and sometimes experimental production crew. This is the shop responsible for most of the CW Seed animated series such as The Ray orVixen – who has also done some work in VR and live action.
The panel announced a number of other interesting tidbits. The Harley Quinn animated series got an official release date – November 29th. The three DC Animated features scheduled for 2020 releases – Wonder Woman: Bloodlines, Superman: Red Son, and Justice League Dark: Apocalypse – will all be released on the DC Universe platform 90 days following home release. And since its launch, DC Vice President Jim Lee announced that over 9.5 million comics have been read on it. When you take out what I personally have read, that number remains a very respectable 9.4 million. The most-read single issues are DC Universe: Rebirth and The New Teen Titans #1. The most popular series are Injustice: Gods Among Us somehow; the original 1940 Batman; Rebirth Batman; New 52 Batman; and for some reason Injustice 2. The Injustice comics are shockingly good, but those are still very strange to be at the top of a "most read" list on a streaming service that has Denny O'Neill and Denys Cowan's The Question or Ostrander/Yale/McDonnell Suicide Squad.
For more on the DC Universe streaming service or any other big news from the New York Comic Con floor, stick with Den of Geek!