News
Biography Coming Back to A&E After Five Years
A&E reimagines Biography for global storytelling. Will feature editions on Biggie Smalls, Tupac, Putin and David Koresh.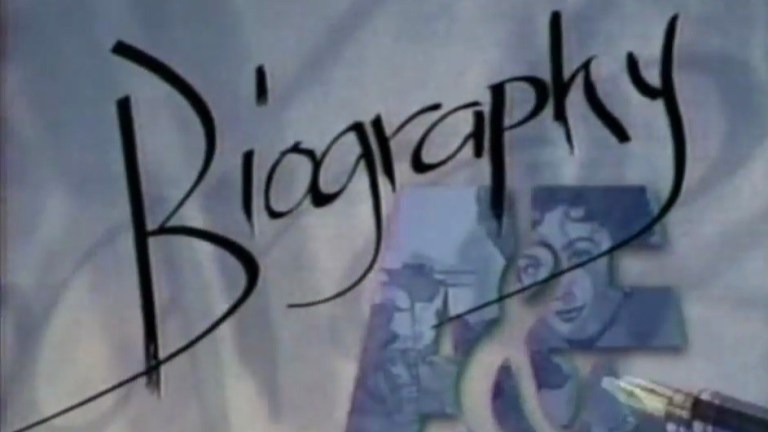 "Did you know that that baby Jesus grew up to be Jesus?" Homer Simpson and Reverend Lovejoy learned that weird factoid on Biography. The personal history anthology is coming back to A&E Networks after five years.  Biography will be re-imagined as a "global, linear and digital non-fiction franchise."
A&E announced that up to 40 hours of new episodes will be produced as part of a relaunch, although they haven't announced a specific airdate. The series will begin airing this spring on A&E, History and Lifetime networks domestically and internationally across all platforms.
"Groundbreaking non-fiction programming has always been a cornerstone of A+E Networks, dating back to the earliest days of the multiple Emmy Award-winning series Biography," Executive Vice President and General Manager of A&E and Lifetime Rob Sharenow said in a statement. "A+E's new incarnation of the gold standard in the industry will focus on the most meaningful moments in our culture from some of the most accomplished non-fiction storytellers of our time."
A&E said the franchise would "focus on meaningful events or personalities and their impact on our culture." The series will include editions on The Notorious B.I.G., Vladimir Putin, the Gottis, Elizabeth Smart, Tupac Shakur and Mike Tyson.
Biography began back in the early 1960s. It was first hosted by Mike Wallace. The show was revived several times with hosts David Janssen, Jack Perkins, Harry Smith, Billy Mumy and Peter Graves. A&E stopped featuring hosts in the 1990s and the new incarnation of the series is not expected to have hosts.
A&E previously announced it is bringing back the true crime docuseries Cold Case Files, which will be narrated by Danny Glover.
According to the official A&E synopses:
 "The Notorious Life of Biggie Smalls" – 1x120min – A&E Network

"The Notorious Life of Biggie Smalls" is a two-hour, deeply personal "Biography" documentary that will trace the life, death and legacy of the late Christopher Wallace a.k.a. "The Notorious B.I.G." as told by those who loved him most, including his widow Faith Evans, his mother Voletta Wallace, his close friend Lil Cease, the members of Junior Mafia, and some of the biggest superstars in hip hop. Directed by Mark Ford, this documentary is the definitive biography of Biggie Smalls and the first to be officially authorized by his estate. The film will allow Biggie to narrate his own incredible life story, employing archival footage and audio recordings that have never been heard before. Twenty years after his death, this inspiring and intimate documentary will also focus on Faith Evans as she embarks on an emotional journey to reconcile her turbulent memories, as she works on a new album of duets with her late husband entitled, "The King & I." The film will explore the people and places that shaped his life: his youth hustling on the streets of Brooklyn, NY, his rise to fame with his friend and collaborator Sean "Diddy" Combs, his relationships with Faith Evans and Lil Kim, his feud with Tupac Shakur, and his shocking murder on the streets of Los Angeles. This will be the most personal and revealing documentary about the late Christopher Wallace that anyone has ever seen.

"The Notorious Life of Biggie Smalls" is directed by Mark Ford and produced by Creature Films in association with Entertainment One (eOne).

"The End of America: Putin's Master Plan" (working title) – 1×120 – HISTORY

The End of America: Putin's Master Plan" (working title) is a revealing 2-hour special that will take viewers on a journey to understand how this cunning spymaster and dictator has sought to change the balance of power, overthrow the existing order, and threaten American supremacy. Putin's intricate schemes will be unraveled through reports from the spies and sleuths hot on his trail, filling in the blanks of an ongoing investigation into one of the world's craftiest leaders. Viewers will hear from former bodyguards and KGB comrades; oligarchs and spurned allies who have run afoul of the enigmatic ruler. Additionally, audiences will hear for the first time directly from American spymasters and agents who fought against him in the past and continue to do so today.

"Who Killed Tupac?"– 6x60min – A&E Network

"Who Killed Tupac?" is a six-hour mini-series that focuses on the investigation, twenty years after the death of the dynamic and influential rapper and actor. Famed civil rights attorney Benjamin Crump will conduct, for the first time ever, a no-stone-unturned investigation. Crump has represented the families of Trayvon Martin, Michael Brown, Tamir Rice and other victims of gun violence who many believe were denied their due process under law. When Tupac's mother, Afeni Shakur, who went to high school with Crump's mother, saw that he was fighting for truth and justice for the family of Trayvon Martin, she expressed to him how important that was and asked him to do the same for Tupac and other young black men. In each installment of this investigative series, viewers will learn about the legendary artist's life while Crump examines key theories surrounding the murder. This docu-series will be the most fascinating and comprehensive look at the rise and life of a great artist, and perhaps the most high-profile unsolved murder in U.S. history. Through Tupac's own words and exclusive new interviews with eyewitnesses, family, friends, and colleagues, viewers will come to understand every facet of Tupac Shakur's complex personality.

"Gotti & Son" (working title) – 4x60min – A&E Network

"Gotti & Son" (working title) is a docuseries that tells the story of the legendary Gambino crime family through the intimate and complicated relationship of John Gotti and his son, John Jr., who rose through the ranks eventually replacing his father once he was imprisoned. The documentary promises unprecedented, exclusive access to the Gotti family to tell for the first time the complete and uncensored story. The narrative spine of the docuseries are never-before-seen segments from a 90-minute video of the last visit between a dying John Gotti Sr. and his son at the United States Medical Center for Federal Prisoners in Springfield, MO. It was during this meeting that John Gotti Jr., asked his father for his blessing to take the unprecedented steps of quitting what might have been one of the last of the great Mafia dynasties.

"Elizabeth Smart: Autobiography" (working title) – 1x120min – A&E Network

In this revealing two-hour episode, Elizabeth Smart provides previously untold details of her infamous abduction and 9-month nightmare in the grasp of her bizarre and cruel captors. Now 29-years old, Elizabeth shares the perspective she's gained on the agonizing ordeal she endured at the tender age of 14. Marking the 15th year anniversary, Elizabeth, her close family, law enforcement and eyewitnesses reveal new information about the harrowing child abduction case that galvanized the attention of a nation – as well as her remarkable recovery, marriage, motherhood, and advocacy on behalf of victims.

"Mike Tyson: Autobiography" (working title) – 1x120min – A&E Network

How did heavyweight boxing champ Iron Mike Tyson go from being "The Baddest Man on the Planet" to the loveable star of "The Hangover" and a self-described "tennis dad?" In the dramatic two-hour special, "Mike Tyson: Autobiography" (working title), Mike Tyson and his wife Kiki share intimate details of how Mike rose from crushing poverty and juvenile delinquency to the soaring heights of sports stardom, international fame and lavish wealth – then lost it all to self-destructive behavior and drug addiction. Mike and Kiki reveal how Mike turned his life around from "zombie mode" to marriage and fatherhood.

"David Koresh And The Siege Of Waco" (working title) – 1x120min – A&E Network

In 1993, Mt. Carmel Ranch outside Waco, TX was the site of one of the deadliest sieges in American history. A 51-day standoff between federal agents and the Branch Davidians, led by David Koresh, ended in tragedy. Now, a new Branch Davidian leader, Charles Pace, is living on the same property. His main goal is to repopulate the Branch Davidian sect before the coming apocalypse. This two-hour documentary will weave this current-day narrative with the story of Koresh and his followers. Just in time for the 25th Anniversary of the Waco tragedy, "David Koresh And The Siege Of Waco" (working title) will combine interviews with survivors on location at Mt. Carmel, as well as family, friends, and key ATF/FBI officers, along with cinematic reconstructions and incredible archive.
SOURCE: TVLINE