News
Billy Corgan Joins TNA Wrestling
Smashing Pumpkins frontman and founder, Billy Corgan, has joined TNA's creative team …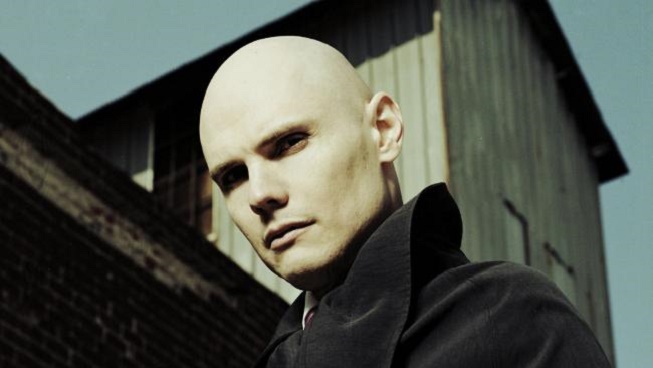 Billy Corgan has joined TNA Wrestling as "Senior Producer of Creative and Talent Development." The company announced Corgan's hiring in a press release on Monday. Corgan's duties will including developing characters and creating storylines for Impact Wrestling, TNA's flagship show aired weekly on Destination America.
"I've known Billy for years and have always been blown away by his musical artistry, as well as his knowledge and understanding of professional wrestling," said TNA President Dixie Carter. "He has always impressed me with his creativity and passion for our business. Billy is truly gifted and understands the emotion tied to the psychology of connecting with an audience. The more we talked, the more I realized his perspective has the potential to make a huge impact on our brand."
It appears, according to the press release, that Corgan will report to TNA Executive Vice President of Television and talent, John Gaburick, who previously was a longtime employee of WWE. Corgan will attend TNA television tapings where he will serve as a "senior producer."
In 2011, Corgan launched his own wrestling promotion, Renaissance Pro Wrestling, but left the company in 2014. There were rumors, for a time, that a reality series was being discussed surrounding the promotion, and was set to air on AMC, but it never materialized.
"Saying I'm humbled and honored by this opportunity to be part of TNA, a world-class wrestling organization, is an understatement and a dream come true," said Corgan. "What's great is the entire TNA organization stands in full support of my music life with the Smashing Pumpkins. In return, I'm fully committed to using my 30 years of entertainment experience, along with my deep-rooted passion for pro wrestling, to take on the thrilling challenge of creatively contributing to Impact Wrestling, finding and developing new talent, and working eye-to-eye with the best-of-the-best. For as cultures currently evolve at great speed, so must pro wrestling meet and supersede such expectations to thrive."
Added Gaburick, "We knew Billy would bring a great viewpoint when we offered, and he graciously accepted, to attend a recent creative summit. During those meetings, Billy's pioneering perspectives and collaborative approach made it quickly evident we needed to bring him on as a permanent member of our team."