News
Bill Hicks Live In London Album To Hit Shelves on Record Store Day
I'll smoke, I'll cough, I'll get the tumors, I'll die, deal? Thank you America, Bill Hicks revealed Live in London.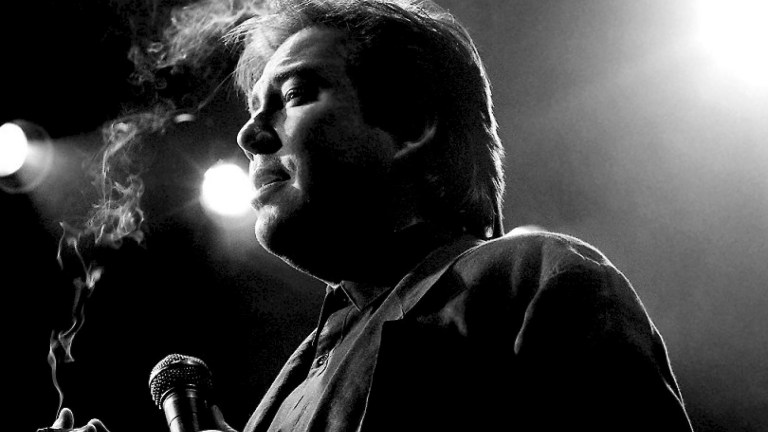 Bill Hicks died of pancreatic cancer in 1994 at the age of 32, but he left behind a legacy of music and comedy that is still being unearthed. Hicks was honest. He reminded us "it's all about the money" and "nothing to do with fucking freedom. If you think you're free, try going somewhere without fucking money." At least the standup social commentator had the cash to get to England, touring colleges and theaters in 1992 and taping his November 29th appearance at the Dominion Theatre in London. It dropped in 1993 as the home-video release Revelations in 1993. Comedy Dynamics is putting out Revelations: Live in London on vinyl exclusive to independent retail and digitally as part of Record Store Day's Black Friday on November 24, 2017.
"We are honored to celebrate Bill's legacy with this 25th anniversary release," said Brian Volk-Weiss, CEO of Comedy Dynamics.
Hicks was named the fourth greatest comedian of all time by London's Channel 4. Comedy Central ranked him at 19. He took on religion, politics, consumerism, the media, asking important questions like "Wouldn't you like to see a positive LSD story on the news? To base your decision on information rather than scare tactics and superstition? Perhaps? Wouldn't that be interesting? Just for once?"
Hicks opened for prog metal band Tool at the 1993 Lollapalooza shows. Some bands had audiences sing along. Hicks asked them to help him find one of his contact lenses. 
Comedy Dynamics also produced Kevin Hart's Guide to Black History for History, There's… Johnny! and History's Join Or Die with Craig Ferguson. They won a Best Comedy Album Grammy for Louis C.K. Live At Madison Square Garden.
SOURCE: ROLLING STONE