News
Big Mouth Season 4 and Beyond Confirmed By Netflix
Netflix's raunchy animated comedy Big Mouth is now locked in for three more seasons of pre-teen hijinks.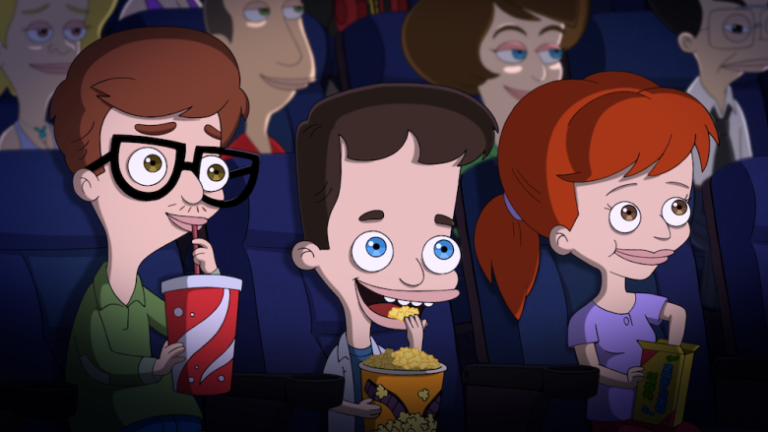 Netflix has been going through changes lately. The streamer continues to tighten the leash on underperforming series; the highly praised animated comedy Tuca and Bertie was recently canceled after just one season. For the foreseeable future though, Netflix wants to grow with its raunchy pre-teen animated series Big Mouth. A third season of the comedy was already confirmed. In a new deal, Netflix picked up three additional seasons of Big Mouth for seasons 4, 5, and 6. 
Netflix also agreed to a multi-year deal with Brutus Pink, a new animation production company formed by the Big Mouth creative team, which includes Nick Kroll, Andrew Goldberg, Mark Levin and Jennifer Flackett. Over the course of that deal, Brutus Pink will produce animated series and films for Netflix.
"Big Mouth brilliantly captures the most awkward phase in a person's life, puberty, in a hilarious yet heartwarming way," said Mike Moon, head of adult animation for Netflix, in a release. "We couldn't be more excited to continue our relationship with Brutus Pink and bring more stories, more humor, and more hormones to Netflix members around the world."
read more: How Netflix's Big Mouth Is Starting a Dialogue About Sex
Netflix also included a statement from the Brutus Pink team: "Netflix has given us the best creative experience imaginable, and we've been able to build an amazing community of talented writers, actors, producers and artists.  We're thrilled to be continuing with everyone for years to come."
Big Mouth follows a group of middle schoolers who are coming to terms with their changing bodies as they navigate friendships, budding relationships, and social challenges – all with the help of their hormone monsters. The all-star voice cast includes Kroll, John Mulaney, Jessi Klein, Jason Mantzoukas, Jenny Slate, Fred Armisen, Maya Rudolph, and Jordan Peele.
The last outing for the Big Mouth team was a Valentine's Day special (more on that here). The series was recently nominated for an Emmy Award for Outstanding Animated Program. In more prestigious awards news, the Den of Geek staff and celebrity guest judges voted Big Mouth the best comedy TV show of 2018.
No release date is set for Big Mouth season 3, but it's expected to arrive sometime in 2019. You can read our review of Season 2 here.