News
Big Little Lies Season 3 Not Being Planned
Though Big Little Lies Season 2 may have been improbable, HBO doesn't want you to get your hopes up for Big Little Lies Season 3.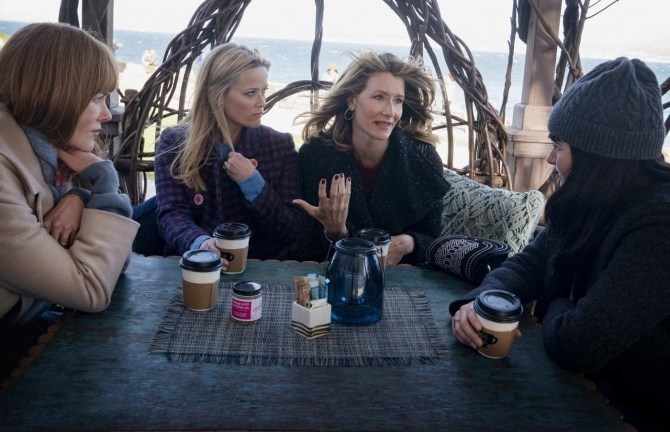 Very few imagined that HBO's 2017 winter hit Big Little Lies would get to see a season 2. After all, the show that stars Nicole Kidman, Laura Dern, Reese Witherspoon, Zoë Kravitz, and Shailene Woodley had run through the entire plot of the book it was based on by the end of its first season.
Still, improbably, Big Little Lies Season 2 will arrive this summer on HBO…probably because the project still has Kidman, Dern, Witherspoon, Kravitz, and Woodley in the fold with the welcome addition of Meryl Streep to come. So if the previously doubted Big Little Lies Season 2 is now a reality, is it possible that HBO could order Big Little Lies Season 3 as well? Not likely according to the people involved.
"There's no such plan now (for a season three)," Big Little Lies executive producer and showrunner David E. Kelly said during the show's appearance at the 2019 TCA winter press tour. "We like where our closure is at the end of season 2."
Witherspoon, who also serves at an executive producer on the show jokingly said to Kelley "That's what you said last time." 
Before the assembled journalists could begin tweeting and writing into oblivion, Kidman re-iterated Kelley's initial point. 
"There's no plan," the star and executive producer said. 
So there you have it: there are absolutely no plans whatsoever for Big Little Lies Season 3…unless suddenly there are.
further reading: Veep Season 7: Everything You Need to Know 
In promotional material that HBO debuted during the press tour appearance, the five original characters are now known as the "Monterey Five" following the events of the first season. The panel intimated that Big Little Lies Season 2 will be more dramatic in tone than the comedy/drama hybrid of the show's first season and will also be foregoing the "Greek Chorus" that partially narrated the first season. Streep will be turning up as Mary Louise Wright, the mother of Perry Wright (Alexander Skarsgard) who won't be appearing in season 2 for obvious, spoiler-y reasons.
Big Little Lies Season 2 will premiere this June on HBO.
Alec Bojalad is TV Editor at Den of Geek and TCA member. Read more of his stuff here. Follow him at his creatively-named Twitter handle @alecbojalad