News
Big Little Lies Season 2: Meryl Streep Joins Cast
Meryl Streep has joined the cast of Big Little Lies Season 2, where she'll play Nicole Kidman's visiting mother-in-law...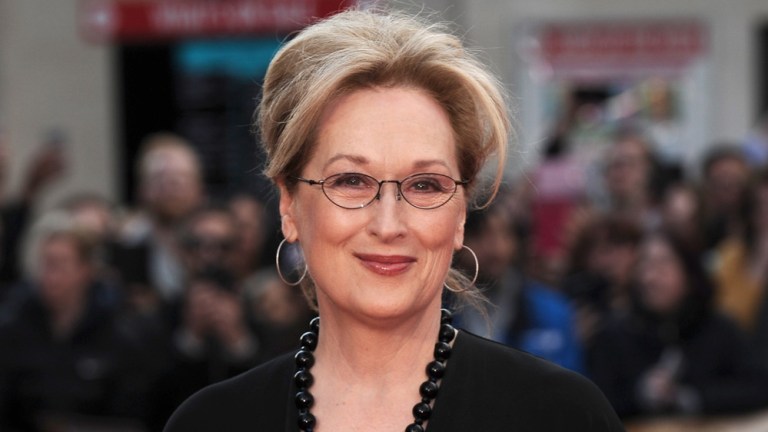 When HBO revealed they were definitely moving ahead with Big Little Lies Season 2, even the most excited of Monterey mothers would not dare to hope that they'd have royalty coming for a visit to their schools. But here we are with acting royalty and screen legend, Meryl Streep, joining the second season of the hit series. Streep is of course coming off a fresh Oscar nomination for The Post—her 21st nomination from the Academy of Motion Picture Art and Sciences—and she'll likely be making room on the shelf for another Emmy nod too in Big Little Lies. (She has three Oscars, three Emmys, and nine Golden Globes for the record).
Streep has been cast in the role of Mary Louise Wright, the mother of the first season's troubled Perry Wright (who is played by Alexander Skarsgard). There will be SPOILERS from this point on….
Fans of Big Little Lies should vividly recall that Skarsgard's Perry was a violent and abusive husband to his wife Celeste (Nicole Kidman) before in a spur of the moment decision, the five central women covered up how Bonnie Carlson (Zoe Kravitz) killed him in an attempt to save Celeste from Perry's savage beatings. It appears that in season 2, Streep's Mary Louise has come to town to check on the welfare of her grandchildren with Celeste… as well as discover "answers," likely regarding exactly how her son died. It's worth noting that the police are still suspicious of Celeste given Perry's "accident" on the elementary school stairs, and given the implication of Perry passing down abusive tendencies to his son, who became the bully of his first grade class after observing dad, it is not unimaginable to wonder if Perry's parents, including Streep's character, have their own history with domestic violence.
Also intriguing for industry watchers, Variety reports that Streep will be paid around $800,000 per every episode she appears in. However, it is unclear whether Streep will appear in all seven episodes of Big Little Lies Season 2.
It was reported last December that HBO had officially ordered Big Little Lies Season 2. This was long expected, even though the first season was based on a single, standalone novel. While there are other changes to be made, such as Andrea Arnold (Transparent, American Honey) replacing Jean-Marc Vallée as the director for all seven episodes, the series still stars Reese Witherspoon, Nicole Kidman, Shailene Woodley, Laura Dern, Zoe Kravitz, and Adam Scott, and will continue to be written for the screen by David E. Kelley. However, Kelley is now working from a story he created alongside the author of the original book, Liane Moriarty.