News
Big Hero 6 Exclusive Clip: Gordon Ramsay v. Aunt Cass
The Big Hero 6 TV series is back and Aunt Cass goes up against one of the biggest chefs of our time.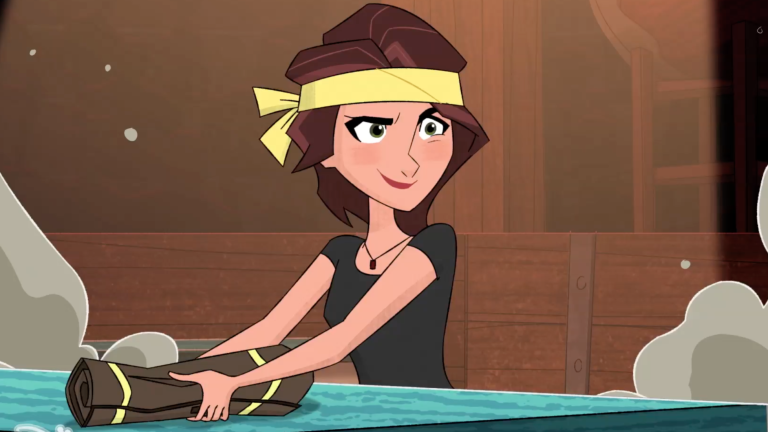 We've been waiting so long for the Big Hero 6 series to return and it's FINALLY here. We've got an exclusive clip straight from Disney for the return of the series, featuring Aunt Cass cooking against Bolton Gramercy (Gordon Ramsay) while being hosted by Yum Laboughé (Alton Brown). You can find that clip below!
We really truly need more Aunt Cass in the world. Seriously, the Big Hero 6 series is worth it just so we can give more screentime to characters like her. We've also got the full synopsis for the episode, "Food Fight", which will premiere on Sunday, June 10th at 9:30AM EDT.
Big Hero 6 The Series "Food Fight"
Aunt Cass becomes obsessed with participating in an underground cooking competition.
Underground cooking competition? Geez, how many seedy underground activities are going down in this city? This episode is also part of a weekend event for Big Hero 6 that is filled with new episodes of the series. We've got descriptions for those as well!
Saturday, June 9
Big Hero 6 The Series "Issue 188" (9:00 – 9:30 A.M. EDT)
As Hiro tries to find a way to connect to classmate Karmi, Go Go and Fred dive deep into comic book mythology to defeat High Voltage, a mother-daughter supervillain duo. *Guest starring are Katy Mixon ("American Housewife") and Sophie Reynolds ("Gamer's Guide to Pretty Much Everything") as High Voltage's Barb and Juniper; Sean Giambrone ("The Goldbergs") as Fred's geeky archrival Richardson Mole and Haley Tju ("Bella and the Bulldogs") as Karmi.
Big Hero 6 The Series "Big Roommates 2" (9:30 – 10:00 A.M. EDT)
Go Go and Honey Lemon quickly clash when they become roommates. Meanwhile, when a thief steals Honey Lemon's chem-lab purse, it accidentally turns him into a monster. *Comedian Andy Richter guest stars as supervillain Globby. Alan Tudyk returns as tech guru Alistair Krei.
Sunday, June 10
Big Hero 6 The Series "Fred's Bro-Tillion" (9:00 – 9:30 A.M. EDT)
When supervillain Baron Von Steamer crashes Fred's Bro-Tillion, the Big Hero 6 team springs into action. *Marvel Comics legend Stan Lee and Susan Sullivan ("Castle") guest star as Fred's father and mother, respectively.
Shamus Kelley is a pop culture/television writer and official Power Rangers expert. Follow him on Twitter!