News
Bewitched Reboot From Kenya Barris Not Moving Forward at ABC
ABC has declined to pick up a pilot for Bewitched reboot featuring an interracial blended family from black-ish creator Kenya Barris.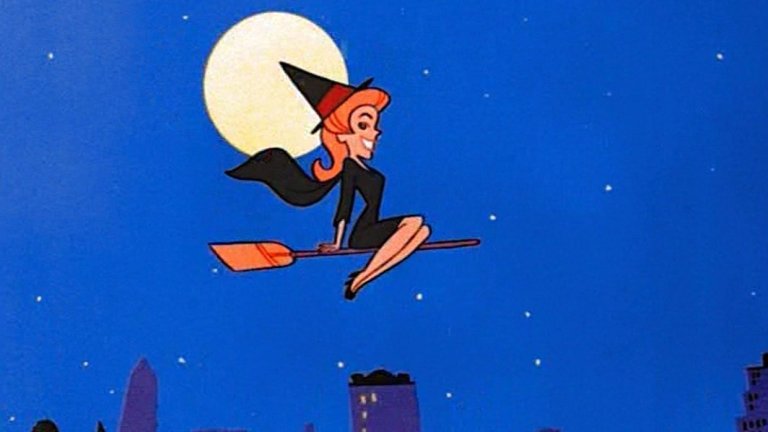 black-ish creator Kenya Barris meant to leave a little gift for ABC before departing to Netflix. Now ABC has decided not to accept it.
ABC will not be moving forward with Barris' Bewitched reboot this pilot season. The project remains in active development though with Barris at Netflix it now seems like a longshot to be revived.
"I thought it was an incredibly smart rethink and re-telling of that story," new ABC President Karey Burke said during her appearance at the 2019 Television Critics Association winter press tour. "Kenya is peerless in the television business as far as I'm concerned…(Kenya and I) decided together that the script wasn't quite there."
ABC had previously ordered a pilot for a single-camera Bewitched reboot featuring an interracial family, Deadline reported.
Bewitched is, of course, the classic 1960s sitcom, in which a witch (hehe) named Samantha (Elizabeth Montgomery) marries an ordinary man named Darrin Stephens (played by Dick York originally and then Dick Sargent in later seasons when York fell ill). Samantha and Darin live a normal suburban Americana life save for the fact that Samantha can perform magic by wiggling her nose. 
further reading: Whiskey Cavalier: Everything You Need to Know
Bewitched has been the subject of numerous reboots and crossovers dating back to the '60s when it debuted all the way up to 2005 with the ill-conceived Will Ferrell and Nicole Kidman film of the same name.
Barris' Bewitched reboot wouuld reportedly have furthered and strengthened the concept of a "blended family" by adding a racial component to the existing magical/non-magical being one. This Samantha will be a hard-working black single mother who also happens to be a witch. She meets and falls in love with white mortal Darren. They two will try to navigate their cultural and magical differences and Samantha will come to realize that being a tall white dude carries an interesting kind of magic of its own.
Barris wrote the pilot alongside his black-ish producer Yamara Taylor. 
Bewitched originally debuted on ABC and the network has been looking for a way to bring it back for awhile now. The most recent attempt was in 2014 but that fell through after being shopped around.
According to Deadline, Barris secured this pilot order with ABC just before his overall deal with them came to a close on August 15. Barris is fully on board with Netflix now, making a revivial of the Bewitched project unlikely.
Alec Bojalad is TV Editor at Den of Geek. Read more of his stuff here. Follow him at his creatively-named Twitter handle @alecbojalad