News
Better Things Season 3 Confirmed
FX is bringing back Pamela Adlon's critically acclaimed passion project for a third go-around.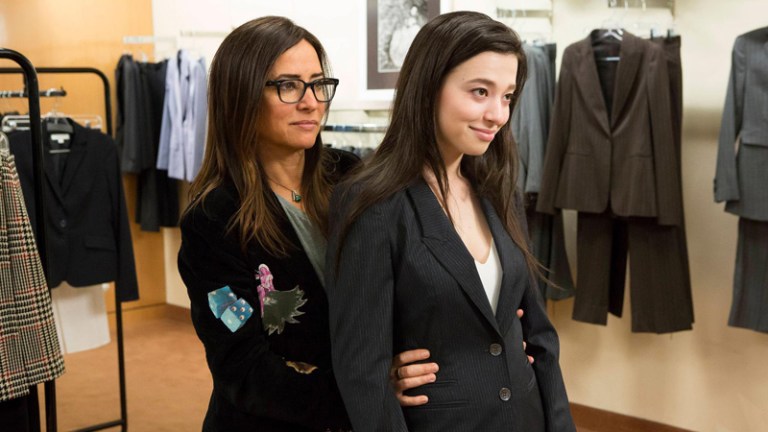 Just six episodes into Better Things season 2, FX has decided it's seen enough and has renwed Pamela Adlon's critically-adored hit for a season 3. 
The renewal comes as great news and is not a moment too soon as Better Things has stealthily become one of TV's best comedies and is a more than worthy spiritual successor to Louie. Both shows are produced by Louis C.K. and Adlon appeared frequently on Louie before being granted the full reigns to her auteurist vision Better Things.
Adlon created, produces, and directs every episode of Better Things. She also stars as a single mom and actress, Sam Fox, who faces the challenge of somehow being everything to her three daughters. 
FX President of Programming Eric Schrier announced the renewal in a statement provided to the press.
"Better Things' success is testament to the creative genius of Pamela Adlon as a writer, director and actor. It has been a joy for everyone at FX to support Pamela and see the critics and industry recognize this series as one of the very best shows on TV. Pamela and the enormously talented cast, producers and crew have our deepest appreciation."
In season 2, Better Things has indeed been recognized as one of the very best series on TV. After winning a Peabody award in season 1, the consensus seems to be that Adlon's show has gotten even better. We even gave it the coveted 5 stars and pointed out the many ways that the show has seperated itself from Louie.
With this steep incline in quality established there's no telling how good season 3 can be. No word on when it could debut but another fall premiere seems likely. Check back here for more information as it arrives.