News
Better Call Saul Season 2 Netflix Release Date
Better Call Saul season 2 is coming to Netflix. Here's when you can get caught back up with Jimmy McGill...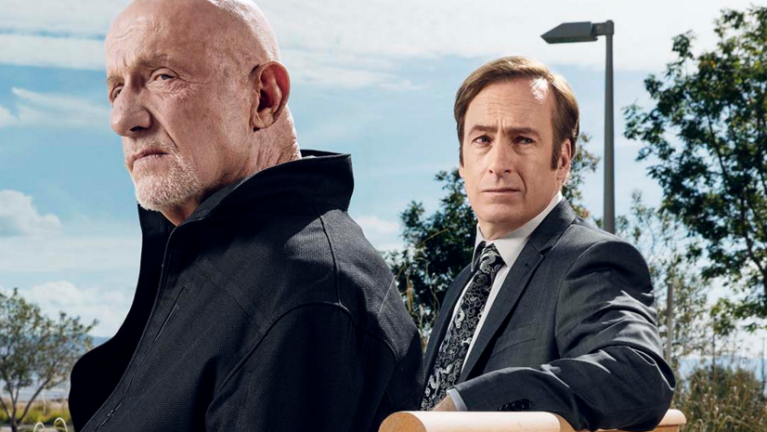 Better Call Saul Season 3 is quickly upon us, premiering Monday, April 10. That means that it's time for a refresher binge of Better Call Saul Season 2 to catch back up with everyone's favorite criminal lawyer.
Netflix has announced that the complete second season of Better Call Saul will be available for streaming Monday, March 27th. That means viewers will have a full 14 days to reacquaint themselves with Slippin' Jimmy, Kim, Mike, Chuck, and the Mesa Verde debacle.
After every episode, check back here for our weekly reviews of Better Call Saul Season 2. 
Editor's note: This article is your Better Call Saul Season 2 news hub and episode guide. The most recent news is placed near the top. The "Everything We Know" details are then filed to the rest of the article.
Better Call Saul Season 2 Episode Guide
Follow the links to full reviews of each individual episode…

Better Call Saul Season 2 Review
Here's an excerpt from our spoiler-free review of the first two episodes…
If this whole TV thing doesn't work out, Better Call Saul showrunners Vince Gilligan and Peter Gould have a second career cut out for them as actual con artists. For even when the plot of Better Call Saul isn't firing on all cylinders (as was the case for part of season one and a couple of points through the first two episodes of season two), the cons they've concocted for their main characters enacted are undeniably effective and just wonderful.
Better Call Saul Features: 
We went deeper into "Gloves Off" with Michael Mando (Nacho) in our BCS post-mortem interview.
Mando also chatted with us at length about Better Call Saul season 2 on the latest episode of our TV IV Podcast. Listen here: 
We looked back at all the Breaking Bad and pop culture references from Better Call Saul season 1.
Here's why Better Call Saul was a masterclass in improvisation during season 1.
What's in a show's episode titles? We appreciate the nods behind the titles of Better Cal Saul's first season episodes. 
Better Call Saul Season 2: What to Expect
So where is Jimmy McGill's head at when season 2 picks up? Odenkirk told IGN that McGill won't be a drastically different character.  
He is not all of a sudden completely transformed. I think one of the things Vince showed us with Breaking Bad is that people can change, they just change incredibly slowly and they struggle and sweat through those changes. They really need to be ground down and pressurized in order to change in a fundamental way. In the case of Breaking Bad, Walter White didn't really change, he just became more of who he was in his inner core. He began to express himself more in the real world. But I think in the case of Jimmy McGill, he is transforming. But it's happening in a realistic and, I must say, somewhat painful way.
As to whether BCS will remain a prequel or if Odenkirk is interested to see the character's Cinnabon days fleshed out: "That's my dream," he said, "to see this character in an even third or fourth iteration."
Another big question on everyone's mind is whether we're going to see a coveted cameo from Odenkirk's partner in crime, Bryan Cranston.  
"I would do it if Vince Gilligan wanted me to," Cranston said during his press tour for his new film Trumbo.
Seems like a matter of when, not if. It's understandable that the BCS writers want to distance the show from Breaking Bad, so it could be another season before we see a major player like Walter White make a cameo.
There was one Breaking Bad holdover that BCS really dug into in season 1. Jonathan Banks was a standout performer during Saul's freshman campaign, earning high praise and an Emmy nomination. More Mike is a good thing. Banks teased to The Wrap: "There will be more reveals about Mike. I'll just speak for my character. We learn a little more and a little more."
Better Call Saul Season 2 Premiere Date
Better Call Saul season 2 premiered on February 15th at 10:00 p.m. on AMC. It hit the UK one day later.
International Better Call Saul fans with functioning WiFi and Netflix accounts are in luck. Netflix is streaming the new season two episodes the day after they air in the United States. 

Better Call Saul Season 2 Trailers
Doing things "the right way" hasn't gotten Jimmy McGill squat. That's why in the latest trailer for Better Call Saul season 2, we see Jimmy's transition to the dark side of laywer-ing. That's a word, right? 
Watch the trailer here:
AMC released a behind-the-scenes look with showrunner Peter Gould, star Bob Odenkirk, and executive producer Vince Gilligan.
We have a gallery of photos if you keep going, too!
Better Call Saul Season 2 Photos
It's always an uphill battle for Jimmy McGill, isn't it?
With the February 15th premiere of Better Call Saul season 2 quickly approaching, AMC released the first key art for the new season to go along with the sparse images and teasers for the Breaking Bad spinoff: 
We also have some set images from Better Call Saul season 2. Check 'em out…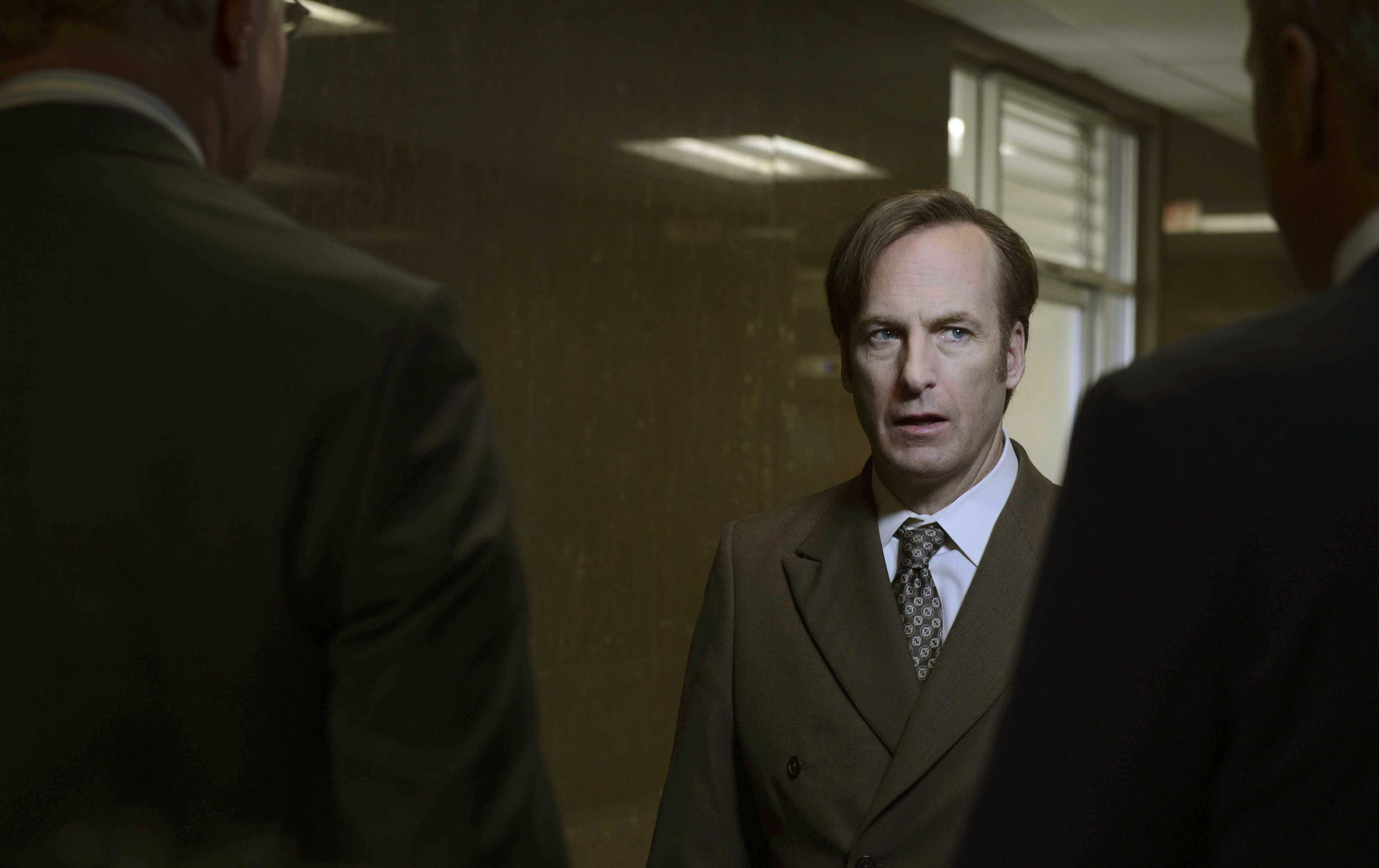 It doesn't give much away that one, does it? Ah well. We've also seen an, um, exciting image of Vince Gilligan and Peter Gould standing around on set. Here it is…