Features
Best Stand-Up Comedy Specials of 2018
We celebrate a great year in stand-up comedy by revisiting the best specials of 2018.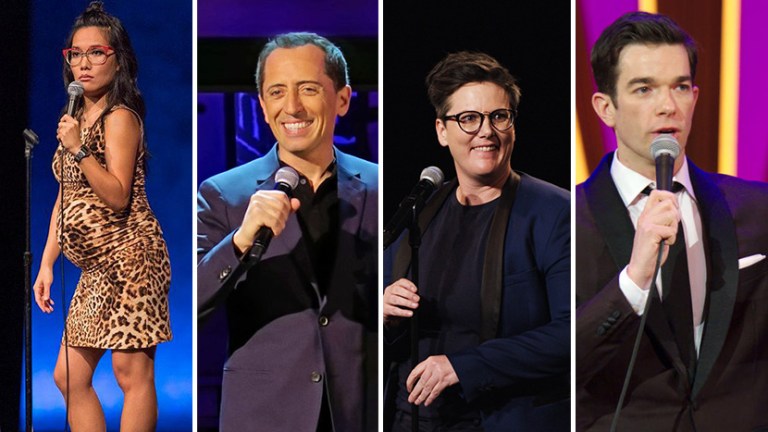 In a year where most of us didn't feel much like laughing, there seemed to be more stand-up comedy available than ever before. Not since the introduction of the Home Box Office and Comedy Central networks has there been such a flood of new voices and comedy specials, thanks to efforts from streamers like Netflix, who released well over 50 hours of brand-new material to their streaming library.
Whether making a jump toward super stardom, deconstructing the format all-together, or getting back to basics, these are the comedians and stand-up specials that we relied on to give us a brief respite of belly laughs to make it through 2018.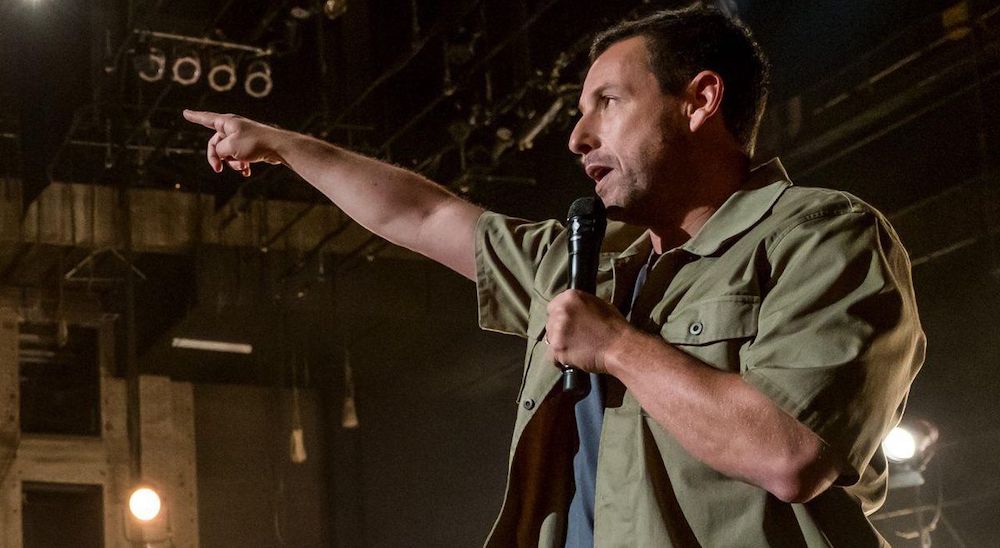 Adam Sandler, "100% Fresh"
The Sandman, as Adam Sandler cheekily refers to himself throughout his charismatic, ramshackle new Netflix stand-up special, doesn't have the best reputation with critics, to put it mildly. That's reflected in the baiting title 100% Fresh. The general consensus on Sandler's latest half-assed, "vacations masquerading as movies" comedies are that they are so bad that they are actively tarnishing Sandler's legacy and causing pundits to wonder whether Sandler was ever any good to begin with. 
Further Reading: The Must-See Movies of 2018
Well 100% Fresh is here to remind you of the Sandman's charms when he's actually trying. As gleefully silly and gloriously stupid as Sandler's past best-selling comedy albums, but with an appreciated acknowledgement of his age, Sandler shuffles his way through endearing standup bits and uproariously goofy songs that always seem to end with an absurd left turn. The care and effort here are clear, and shortly into the special, you'll find yourself smiling at watching a genuinely talented movie star winningly get back to basics. In particular, Sandler's musical chops are so strong and impressive that he's able to expertly genre hop and even pull off a sentimental number about his departed friend Chris Farley. That song features a closing line so tender and sincere, along with a killer guitar solo, that will move you to tears. One hundred percent fresh, indeed. – Nick Harley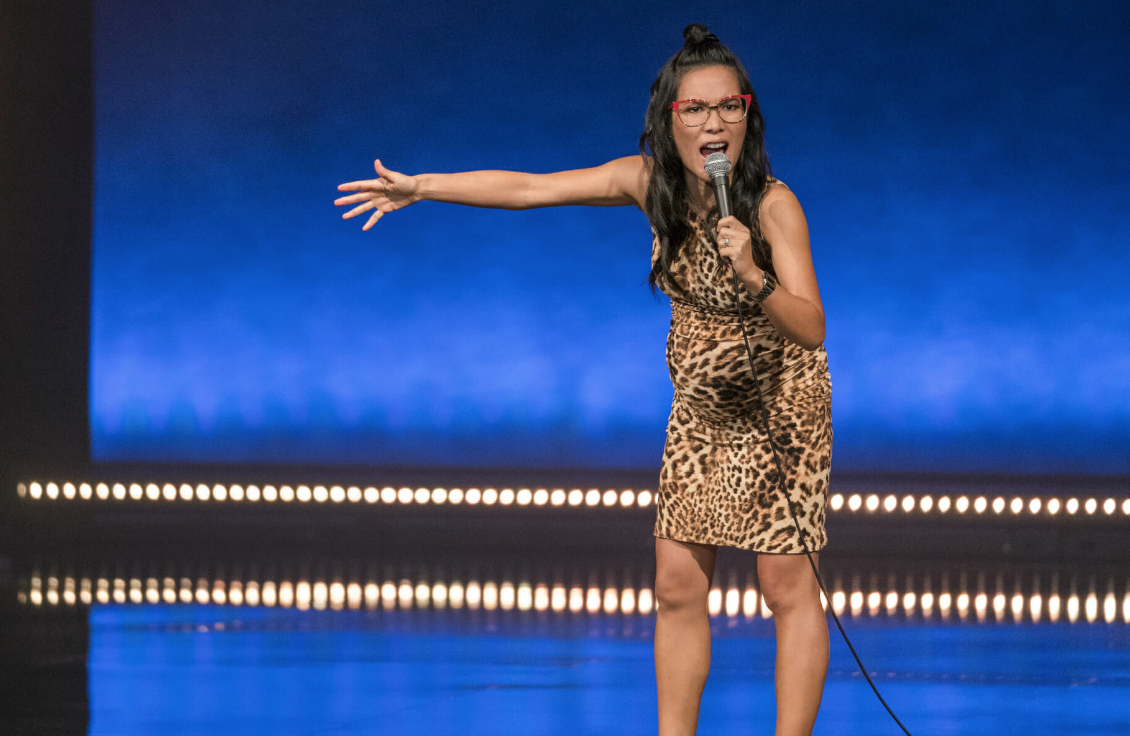 Ali Wong, "Hard Knock Wife"
Ali Wong joked in her 2016 standup special that she may not come back to comedy – after all, you hardly ever see pregnant stand-ups, and Wong made a lot of hay out of her desire to be a housewife and just hang around all day watching Netflix. Luckily for us, she came back with even more edge in Hard Knock Wife. If there was ever an question that motherhood might take Ali out of the game or dull her comedic instincts, this special should shut them up forever. Ali uses the same dirty, irreverent lens that she became known for earlier in her career and got her a job writing on Fresh Off the Boat, but turns it toward pregnancy and motherhood.  
further reading: The Best Comedy Movies on Netflix
Ali Wong proves she doesn't have to change the kind of comic she is just because she has kids – she doesn't care about circle time and pinterest, she's talking about chapped nipples and rim jobs to keep the marriage fresh. She knows how to use her physicality as a pregnant comic to great effect, and has the best control of her vocal range from whisper to screech that we've seen from her yet. Ali Wong could probably just have done an entire special about how weird it is to haggle over stuff on craigslist now that she's famous, but focusing largely on material that isn't getting covered elsewhere is a breath of fresh air and makes everything feel a bit more subversive and transgressive. Hard Knock Wife is Ali Wong at her best, a comic who has come fully into her own. – Delia Harrington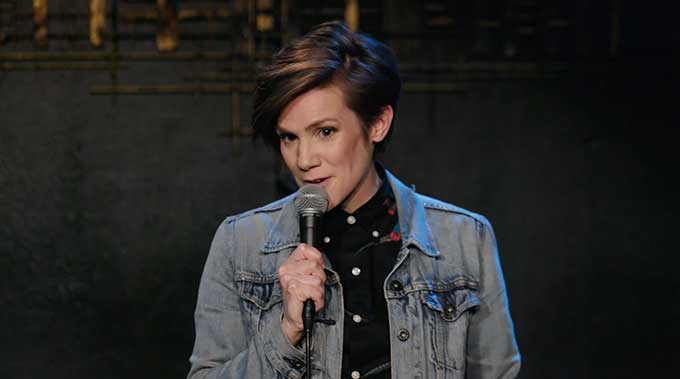 Cameron Esposito, "
Rape Jokes"
Rape Jokes is the best special you probably missed. It didn't get a big release on Netflix. It didn't get a Comedy Central block or the coveted HBO fanfare. Esposito, if I had to guess, probably had a lot of options on where to shop her special, but instead she dropped it on her website for free with an option to donate to RAINN, a non-profit organization aimed at helping victims of sexual assault.
The actual comedy sacrifices nothing for its ease of accessibility. Rape Jokes features groundbreaking content that makes you laugh despite anchoring in the worst parts of reality. While the special is about our current #MeToo and #TimesUp climate, it's more about what the perceived female role is in society, and more distinctly what it's like to be queer in a society where it often seems that the only thing women are taught they are valued for is their "fuckability—"  something Esposito has "opted out of."
further reading: The Best Comedy TV Shows on Amazon Prime
But not only is the special hilarious and fresh, but I have to admit, as a woman, it also made me emotional. Esposito opens up about what it's like to be a queer woman who's unsure of what kind of attention to look for from men, and drinking to make it bearable. Rape Jokes is the best modern-day example of the long history of using humor as a tool to talk about the darkest parts of ourselves and our society. It's about womanhood but also the added burden for a queer woman in adolescence. Everyone should watch this special and learn—  but, like, especially men. Don't at me. – Daniella Bondar
Chris Rock, "Tamborine"
Tamborine is Chris Rock's first special in a decade and while the stand-up act hits many familiar beats for the comedian, it also adopts a surprisingly confessional and raw attitude that works well for Rock. The energized comedian doesn't hold back as he attacks each of his topics, but so many of them this time around are his own downfalls, like his insecurity, infidelity, and addiction to pornography.He outlines the slippery slope he got himself on that led to the dissolution of his latest marriage.
further reading: The Best Comedy Movies on Amazon Prime
Bo Burnham also directs the special and he focuses more on Rock's emotions than impressive shots that show off the intimate theater. He understands that intimacy is the key here and it makes Rock's personal set work even better. However, the best thing about Tamborine is that Rock clearly hasn't lost his touch after all of this time. – Daniel Kurland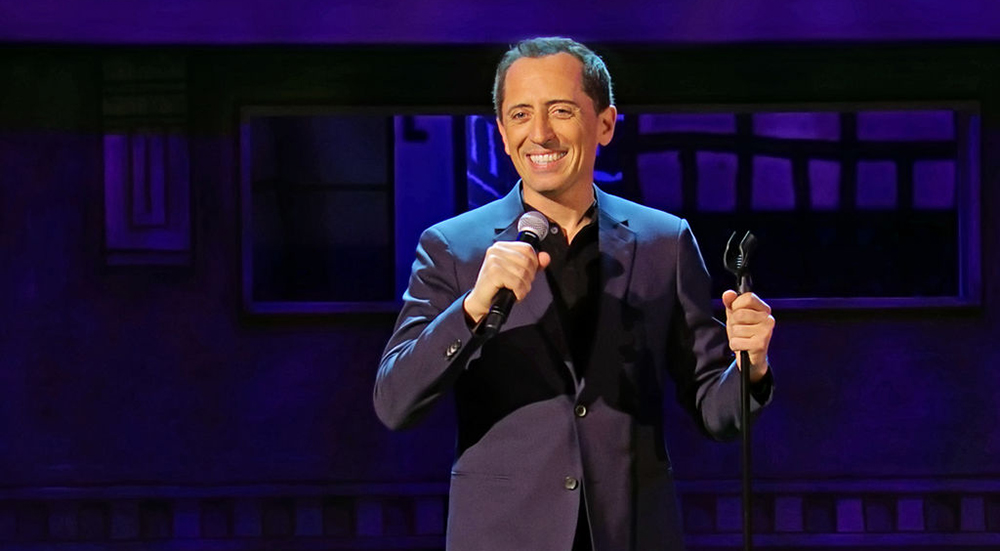 Gad Elmaleh "American Dream" 
Gad Elmaleh is often referred to as the French Seinfeld, and to be honest I didn't know who he was until I caught him on an episode of Comedians in Cars Getting Coffee. After watching him and Jerry Seinfeld chow down on baguettes for a while, I knew that I needed to check him out. I devoured a few of his French specials thinking, at first, they'd be hard to follow or the timing and cadence would be lost in subtitles, but they weren't. So when I heard that Elmaleh was dropping American Dream, his first-ever English special after doing standup in France for over 20 years, I was all over it. 
Further Reading: The Best Comedy Movies on Netflix
The entirety of American Dream is breaking down the miniscule things we idiot Americans do that we'd never notice until a French Moroccan points it out while running across the stage with an on-point Texas accent. Because, as Elmaleh so cleverly poked at the audience, Americans can pretty much all be boiled down to: "Oh you're from France? Actually last year my cousin went to Italy." 
Elmaleh's first dip into American standup isn't only one of my favorite specials of 2018, but it's one of my favorite specials in the last few years.  – Daniella Bondar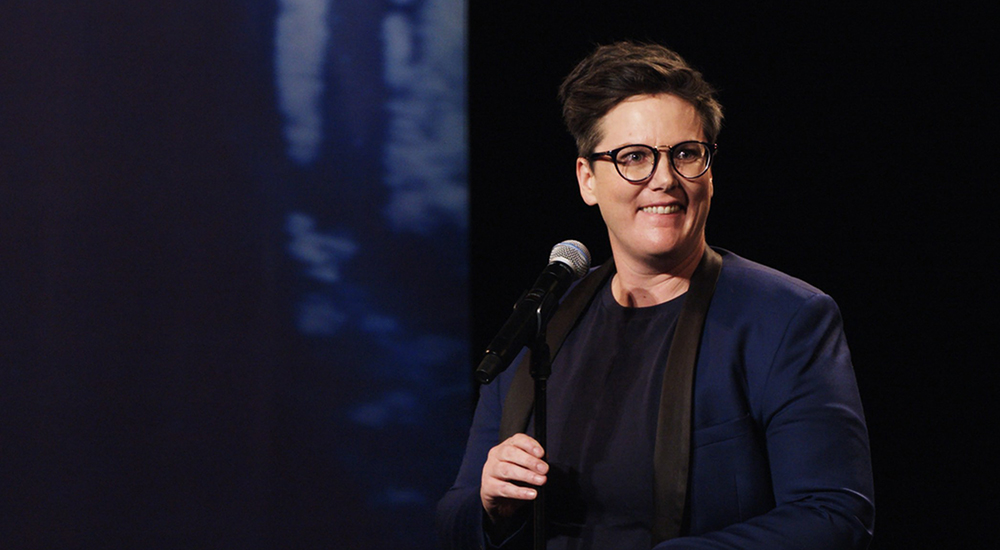 Hannah Gadsby "Nanette"
Australian comedian Hannah Gadsby's Nanette dropped on Netflix on June 19th, quickly becoming one of the most talked-about pieces of pop culture of the year. To call Nanette a "comedy special" is to massively simplify everything this one-hour special, a filmed version of Gadsby's performance at the Sydney Opera House, is doing. It is a brilliant dissection of the stand-up comedy genre, a cathartically angry criticism of our misogynistic culture, and a deeply personal recollection of trauma and healing that represents so much of what the #MeToo movement is about. 
Read More: The 10 Best Movies of 2018
"This tension? It's yours," Gadsby tells the audience. "I am not helping you anymore." It's a dissection of how uncomfortable our culture is with being uncomfortable, and who usually gets the privilege of staying comfortable at the expense of others' discomfort. 
In Nanette, Gadsby exhibits a deep self-awareness—as a comedian, as a gender-non-conforming person, as a member of the queer community, as a survivor of sexual assault—and channels her identities and experiences into a sharp criticism of the world we live in and the comedy world's failure to properly critique it. This isn't a comedy special, not wholly; it's the angriest Ted Talk you'll ever see, and hopefully just a taste of more to come, both from Gadsby and other traditionally underrepresented voices. – Kayti Burt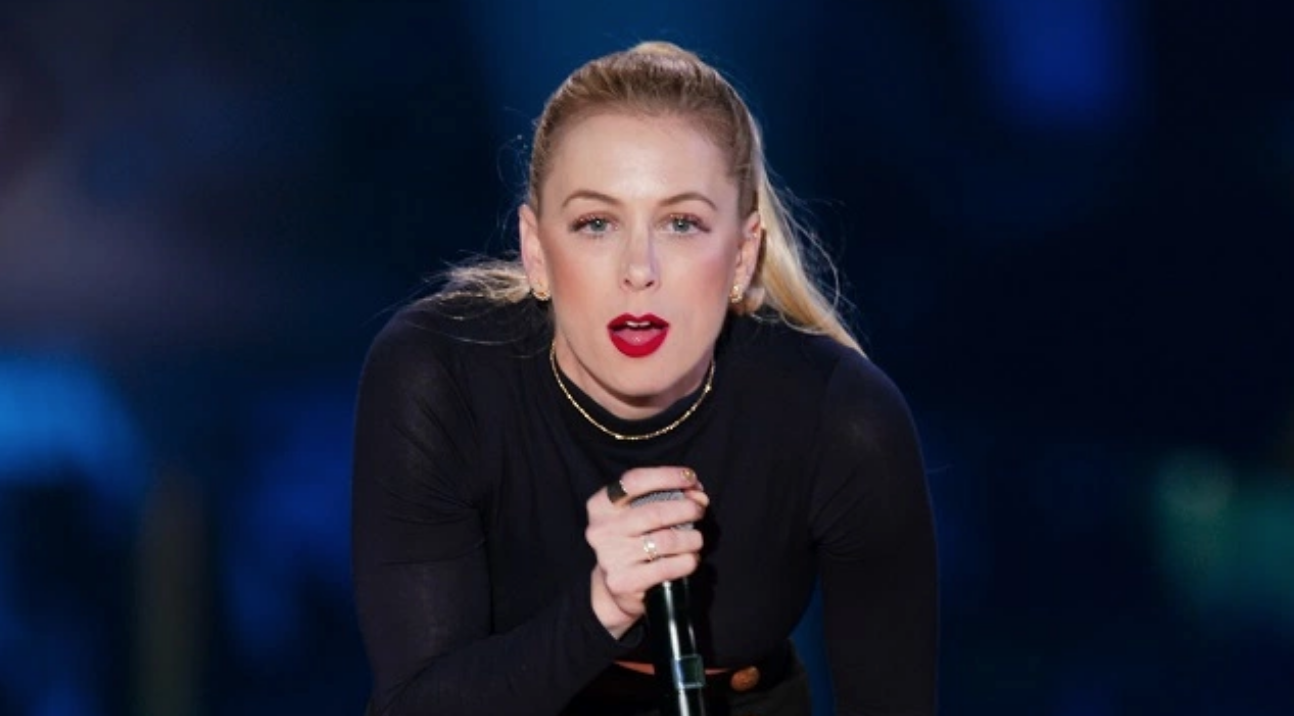 Iliza Schlessinger – Elder Millennial 
Iliza Schlesinger has been on the rise for a while, but with Elder Millennial she finally came into her own. The special covers zeitgeist-y topics like sex, dating, and snapchat, but in a way that's original, authentically funny, and shows she's actually in touch with them, instead of in a "get off my lawn" way. If you're looking for someone with their finger on the pulse of current gender dynamics who will make you laugh until your abs hurt, look no further. – Delia Harrington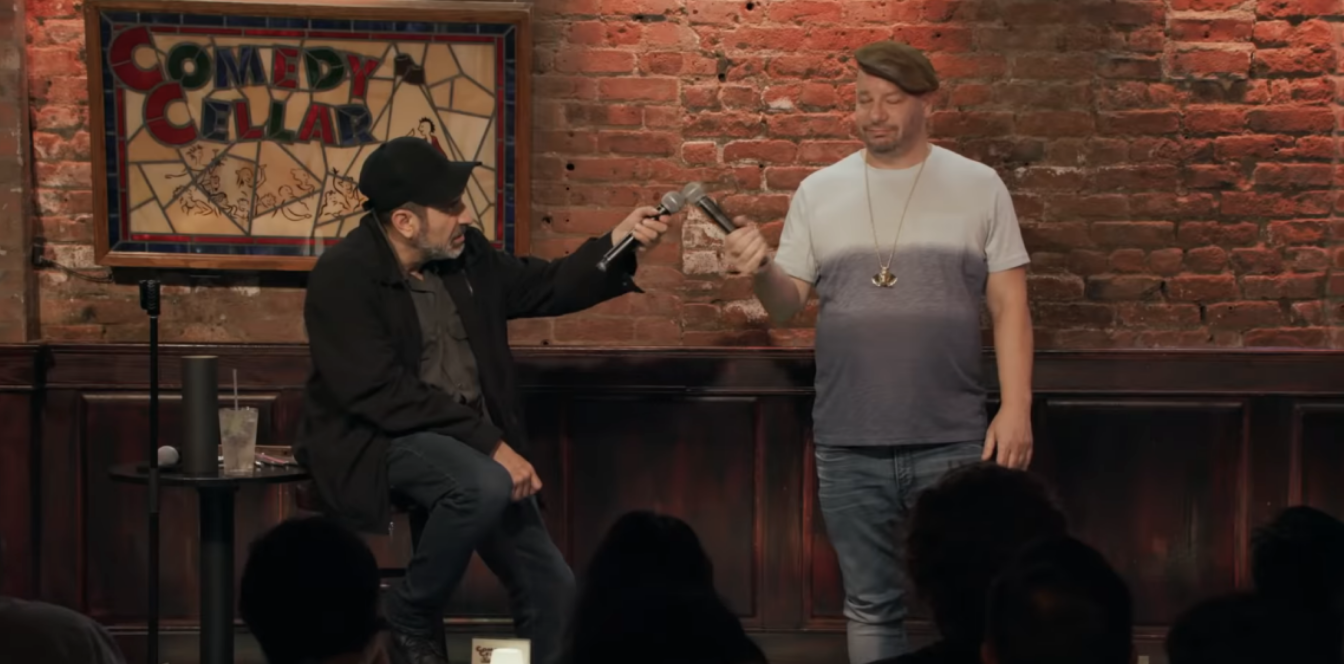 Jeff Ross and Dave Attell, "Bumping Mics
"
Multiple part standup specials were all the rage on Netflix this year. Dave Chappelle returned to form and dropped two specials, recorded at different venues, at once on the streaming service. Elsewhere on this list you'll find the excellent Natasha Leggero and Moshe Kasher, who broke up their Netflix special into three "episodes." Then there's roastmaster Jeff Ross and Dave Attell, who tried something different. They recorded material over three days at the famed Comedy Cellar in New York and released footage of each night as its own episode.
further reading: The Best TV Comedies of 2018
This longform comedy experience produced some spectacular results. It almost functions like a documentary. Ross and Attell do insult comedy as well as anyone, but the special also gives us insight into their personal and professional relationship, and their process. In one hilarious aside, Ross takes Attell to a phone store to upgrade his flip phone to an iPhone. He briefly considers but ultimately declines an upgrade.
Ross and Attell get plenty of mileage out of the Comedy Cellar audience, but their best material comes when they're bringing up celebrity guests like Amy Schumer, Hasan Minhaj, Gilbert Gottfried, Bob Saget, and my personal favorite Paul Rudd. Don't mistake it for an all-star lineup though, the guests all drop by more so as fans than comics, and it's that love of the craft that makes this special a must-see for comedy nerds. – Chris Longo
John Mulaney, "Kid Gorgeous"
Mulaney is back and while I was happy to (finally) have some more of him, I waited so long for some new Mulaney and it was over too fast, and now I'm back in the void. But I'll just survive somehow, or hope some of my fanmail begging for a 2019 special gets answered.
Often times when really talented comedians get famous pretty young their specials start to dwindle. They start to rely on their fame and their jokes become… well, not funny (said in the voice of Mick Jagger as done by Mulaney). Thankfully that's not the case with Mulaney, who I would be happy if he becomes— as I suspect he will—the George Carlin of our generation. 
Further Reading: Who is John Mulaney's Spider-Ham In Into The Spider-Verse?
Kid Gorgeous makes use of all the classic Mulaney tools. The old timey voice, the perfect timing, and the sheer beyond-his-years wit he's been carrying around since New in Town. I have to confess that I am exhausted by comedians trying to bank on Donald Trump, and while all the comedians both famous and lesser-known are falling back on cheetoh and tweeting jokes, in storms Mulaney with his "horse let loose in a hospital" and manages to make the best Trump joke since 2016. While finding a fresh take on Trump is quite the accomplishment, if you take one thing away from Kid Gorgeous,  please let it be Mulaney explaining captchas as a rhyming sphinx, because I completely lost it. – Daniella Bondar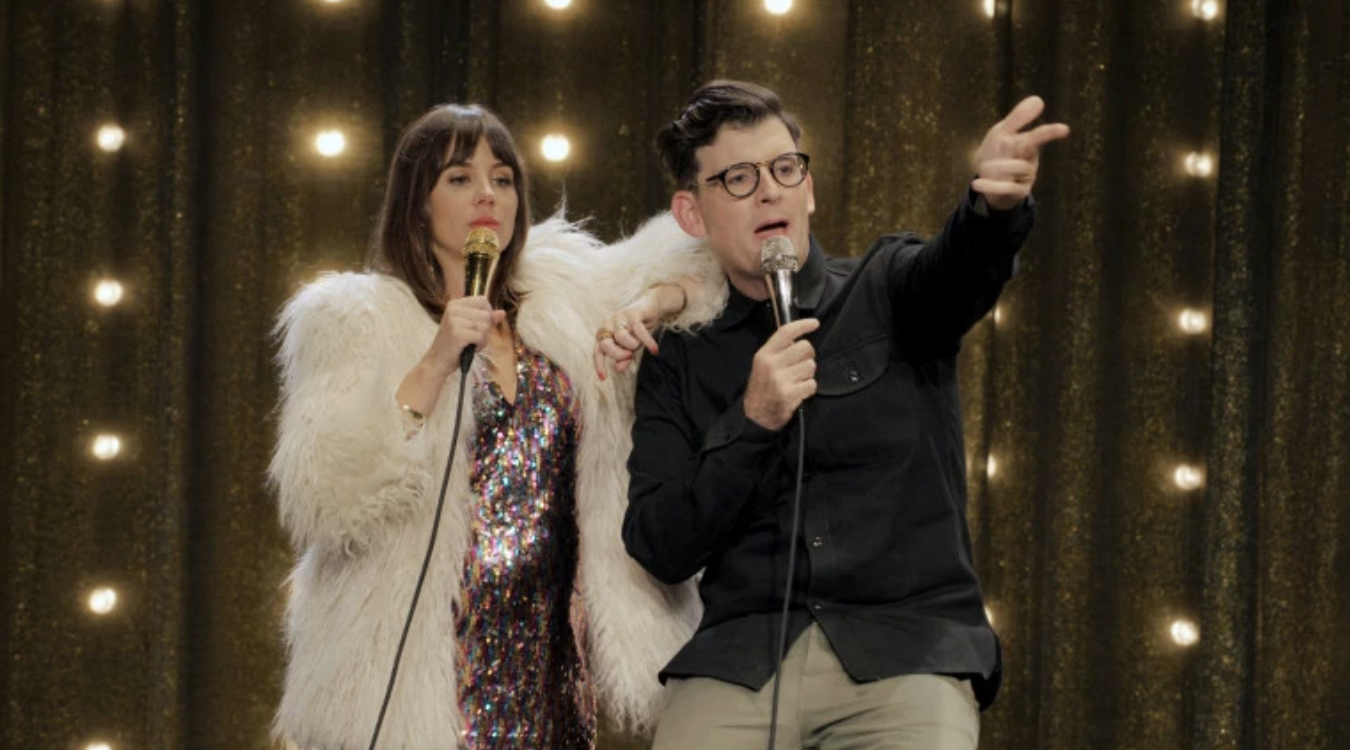 Moshe Kasher & Natasha Leggero –
The Honeymoon Standup Special
Moshe Kasher is probably one of my top  five favorite comics of all time, and as a major comedy fan, that's good math. The Honeymoon Special is like nothing I've ever seen before. Kasher and Leggero team up as husband and wife and expecting parents to bring unto the world a fresh comedy duo. It's a three-part series: Leggero and Natasha each has their own mini-special and then in the final part the two of them come together and give relationship advice to folks plucked from the audience. I had no doubt that whatever they did together would work, but it worked.
further reading: The Best TV Episodes of 2018
Both Leggero and Kasher's sets come from their personal experiences and deal with impending parenthood. Kasher still keeps his stable fast-paced super snappy style. He brings in parts from his childhood like his deaf ultra-feminist liberated mother who took him to a vibrator shop and let him pick "lesbian text-based erotica" and his journey to fatherhood. Meanwhile, Leggero brings the perfect "bad mom" vibe. She opened her set—  at that point she was visibly deep into her pregnancy— with "I'm still in the abortion zone. I'll decide after this set." Which is just the perfect "let's talk about the baby-bump sized elephant in the room." She also spends a good chunk on "why [she] doesn't want to have a kid," regardless of the fact that it's way too late. It's a really great mashup of talent I just wish there was more. – Daniella Bondar
Tig Notaro, "Happy To Be Here"
Tig Notaro has always bought a deadpan optimism to her melancholy brand of humor. Notaro never holds back from her audience and previous specials have focused on particularly devastating moments through her life, like her battle with breast cancer and the death of her mother. Tig's latest special, Happy To Be Here, isn't any less sardonic or dry than her prior work, but there's definitely a newfound brightness present as the comedian focuses on the positive aspects of her life, such as her family, friends, and finding a stable relationship. It's always a pleasure when Tig gives us a glimpse inside of her life and Happy To Be Here is a strong special that's full of heavy laughs. There's even a staggering joke that goes on for over ten minutes, all for a quick, ridiculous punchline, but it's a testament to the unique, fearless nature of Tig Notaro and her comedy. – Daniel Kurland