News
Best Simpsons Quotes Ever: Part 9
Seeing as this is the penultimate day of our two-week The Simpsons quota-a-thon, it's time to celebrate the wit and wisdom of TV's best, and worse, Dad. Plus, let's face it, he gets all the best lines...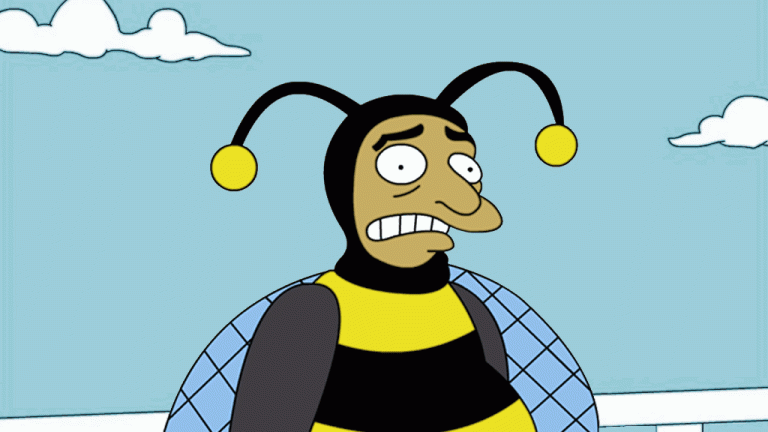 Over to Homer…
***
Homer: To alcohol! The cause of – and solution to – all of life's problems!
***
Homer: "We live in a society of laws. Why do you think I took you to all those Police Academy movies? For fun? Well I didn't hear anybody laughin', did you?"
***
Homer: Oh Lisa! You and your stories! Bart is a vampire! Beer kills brain cells! Now lets go back to that… building… thingy… where our beds and TV… is.
***
Homer: It's not easy to juggle a pregnant wife and a troubled child; but somehow I managed to fit in 8 hours of TV a day.
***
Homer: Good things don't end in "eum", they end in "mania" or "teria"
***
Homer: Son, a woman is a lot like a refrigerator! They're about 6 feet tall and weigh 300 lbs… They make ice and … um … Oh, wait a minute. Actually, a woman is more like a beer! They look good, they smell good, you'd step over your own mother just to get one! But you can't stop at one. You wanna drink another woman!
***
Homer: Son, when you participate in sporting events, it's not whether you win or loose… It's how drunk you get.
***
Homer: Just because I don't care doesn't mean I don't understand.
***
Song of the Day: When I Was Seventeen (to the tune of It Was A Very Good Year)
Well beer, we've had some great times.[wistfully] When I was seventeen,I drank some very good beer,I drank some very good beer I purchased with a fake ID,My name was Brian McGee,I stayed up listening to Queen,When I was seventeen.
***
Blackboard wisdom of the day: The Pledge of Allegiance does not end with 'Hail Satan'.