News
Best Simpsons Quotes Ever: Part 6
Hey hey hey! Welcome back to day six of our geektacular The Simpsons quote-a-thon...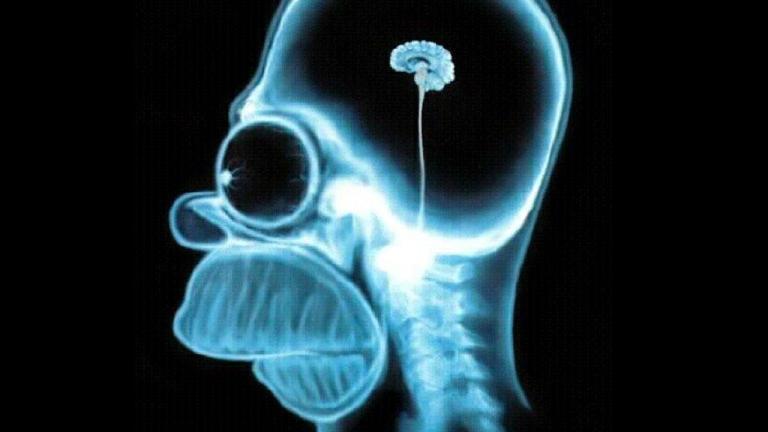 Let's get going…
***
Bart: I'd like to speak to a Mr. Tabooger, first name Ollie.Homer (looking after Moe's): (excited) Ooh! My first prank call! What do I do?Bart: Just ask if anyone knows Ollie Tabooger.Homer: I don't get it.Bart: Yell out "I'll eat a booger"Homer: What's the gag?Bart: Oh, forget it…
***
Krusty: Now for my favourite part of the show…. What does that say? Talk to the audience! Ugghhh, this is always death…
***
Bart: Didn't you wonder why you were getting checks for doing absolutely nothing?Grampa: I figured because the democrats were in power again.
***
Homer: Are you saying you're never going to eat any animal again? What about bacon?Lisa: No.Homer: Ham?Lisa: No.Homer: Pork chops?Lisa: Dad, those all come from the same animal.Homer: Heh heh heh. Ooh, yeah, right, Lisa. A wonderful, magical animal.
***
Apu: Shiva H. Vishnu!
***
Gay men: We're here. We're queer. Get used to it.Lisa: We are used to it. You do this every year.Gay man: Aww, you take all the fun out of it.
***
Mayor Quimby (toasting his nephew): May all your disgraces be private…
***
Lisa: Look on the bright side, Dad. Did you know that the Chinese use the same word for 'crisis' as they do for 'opportunity'?Homer: Yes! Crisi-tunity!
Song of The Day: The Amendment Song (part of a "campy seventies throwback that appeals to generation X-ers" used to replace Itchy & Scratchy)
I'm not garbage.I'm an amendment to be.Yes, an amendment to be.And I'm hoping that they'll ratify me.
There's a lot of flag burnersWho have got too much freedom.I want to make it legal for policemen to beat 'em.'Cause there's limits to our liberties.'Least I hope and pray that there are.'Cause those liberal freaks go too far.
Boy: But why can't we just make a law against flag burning?Amendment-to-be: Because that law would be unconstitutional. But if we change the Constitution…Boy: Then we could make all sorts of crazy laws.Amendment-to-be: Now you're catching on… Come on in boys!
***
Blackboard wisdom of the day: Cursive writing does not mean what I think it does
***
Tomorrow: The top 10 Simpsons movie quotes!