News
Best Simpsons Quotes Ever: Part 5
More The Simpsons wit and wisdom to see you throught the weekend as our best quotes marathon continues...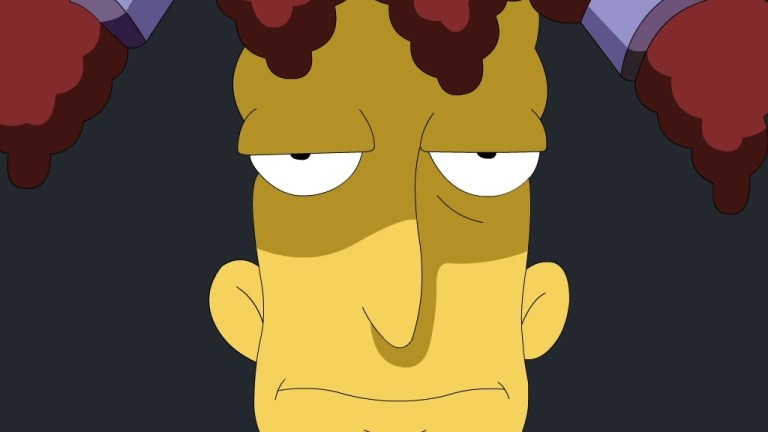 Today, Bart fires a salvo in the family's war with the Bush clan, Barney joins the girl scouts and Kent Brockmann tells it like it is. Let's get down to it…
***
Millhouse: Trust me Bart, it's better to walk in on both of your parents than just one of them.
***
Hi… I'm Troy McLure you may remember me from such educational films as "Lead Paint: Delicious But Deadly," and "Here Comes the Metric System!"
***
Bart: …I have to go to TorontoHomer: Canada? Why should we leave America to go visit America junior?
***
Marge: Homer, the plant called. They said if you don't show up tomorrow don't bother showing up on Monday.Homer: Woo-hoo… Four-day weekend.
***
Lisa: All this fuss for a baseball game; why don't this many people turn out to see a teacher inspire a class of children…Homer: Oh, but it did happen… Yesterday, IN CRAZYTOWN!
***George Bush Snr. (real footage shown on Simpson's TV): America needs families more like The Waltons and less like The Simpsons.Bart: Hey, we're just like the Waltons; we're praying for an end to the depression too.
***
Barney: Hello, my name is Barney Gumble, and I'm an alcoholic.Lisa: Mr Gumble, this is a girl scouts meeting.Barney: Is it, or is it you girls can't admit that you have a problem?
***
Mr. Burns: I'll keep it short and sweet… Family, religion, friendship; these are the three demons you must slay if you wish to succeed in business.
***
Kent Brockman: Ladies and gentlemen, I've been to Vietnam, Iraq, and Afghanistan, and I can say without hyperbole that this is a million times worse than all of them put together.
***
Song Of The Day: The Stonecutters Song (the anthem of Springfield's most secret society)
Who controls the British crown?Who keeps the metric system down?
We do! We do.
Who leaves Atlantis off the maps?Who keeps the Martians under wraps?
We do! We do.
Who holds back the electric car?Who makes Steve Guttenberg a star?
We do! We do.
Who robs cave fish of their sight?Who rigs every Oscar night?
We do! We do.
***
Blackboard Wisdom of The Day: Vampire is not a career choice 
Have a good weekend…!