News
Best Simpsons Quotes Ever: Part 2
Another day, another selection of words from the mouths of characters of The Simpsons...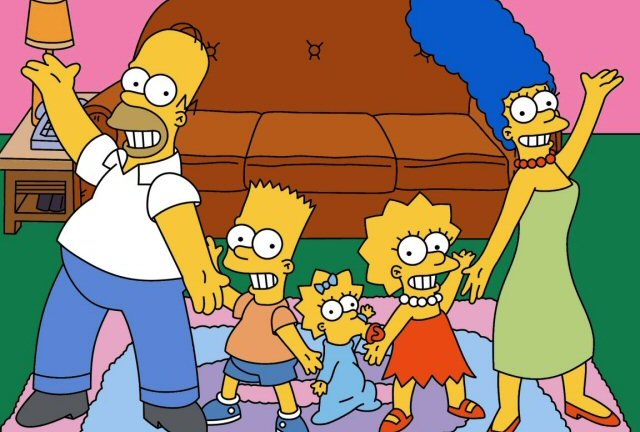 Sitting comfortably? Then let's begin…
***
Kent Brockman: Could Homer Simpson be a communist? His father spoke out on his behalf.Abe Simpson: My Homer is not a communist. He may be a liar, a pig, an idiot, a communist, but he is not a porn star!
***
Bart: Well if your soul's real, where is it?Milhouse: It's kinda in here… and when you sneeze, that's your soul trying to escape. Saying God bless you crams it back in. And when you die, it squirms out and flies away!Bart: What if you die in a submarine at the bottom of the ocean.Milhouse: Oh, it can swim, it's even got wheels, in case you die in the desert and have to drive to the cemetary.
***
Mr. Burns: Smithers, I've been thinking. Is it wrong to cheat to win a million-dollar bet?Smithers: Yes, sir.Burns: Let me rephrase that. Is it wrong if I cheat to win a million-dollar bet?Smithers: No, sir. Who would you like killed?
***
Bart: Hello. Is Homer there?Moe: Homer who?Bart: Homer SexualMoe: Wait one second, Let me (to the bar) Homer Sexual. Ah, come on, one of you guys has gotta be Homer Sexual… (back to phone) Oh no, you rotten little punk! If I ever get a hold of you, I'll sink my teeth into your cheek and rip your face off!
***
Chief Wiggum: This is Papa Bear. Put out an APB for a male suspect, driving a… car of some sort, heading in the direction of, uh, you know, that place that sells chilli. Suspect is hatless. Repeat, hatless.
***
Jasper (The old beared bloke; whilst substitute teaching Lisa's class): Talking out of turn… That's a paddlin'. Looking out the window… That's a paddlin'. Staring at my sandals… That's a paddling. Paddling the school canoe…ooh, you better believe that's a paddlin'.
***
Krusty (to Ed Sullivan): Thirty-five years in show business and already nobody remembers me. Just like what's his name, and whos-its, and you know, that guy, who always wore a shirt.
***
Hi, I'm Troy McLure, and you may remember me from such films as The Greatest Story Ever Hula-ed and They Came to Burgle Carnegie Hall.
***
Song Of The Day'The Garbage Man Can' (Sung by various cast members… Oh, and U2 er… too) to the theme of 'The Candyman Can' from Charlie & The Chocolate Factory.
Who can take your trash out?Stomp it down for you?Shake the plastic bag and do the twisty thingy too?
THE GARBAGE MAN!Oh the Garbage Man canThe Garbage Man can and he does it with a smile and never judges you*Sung as Krusty disposes of his massive 'Old Porno' collection*
Who can take this diaper?I don't mind at allWho can clean me up before the big policeman's ball?
THE GARBAGE MAN!Yes the garbage man can
(U2's bit)The sanitation folks are jolly friendly blokes courteousAnd easy going they mop up when your over-flowingAnd tell you when your arse is showing*Sung as the four band members are sat at the bar in Moe's Tavern*
Who can…Who can…Who can…Who can…
THE GARBAGE MAN CAN!'Cause he's Homer Simpson ManHe cleans the world for yoooooooooouuuuuuuuu!
***
Blackboard wisdom of The Day: There was no Roman God called "Fartacus".