News
Bernard & The Genie: Lenny Henry recalls working on the film
Exclusive: Lenny Henry looks back at working on the brilliant festive feature, Bernard & The Genie...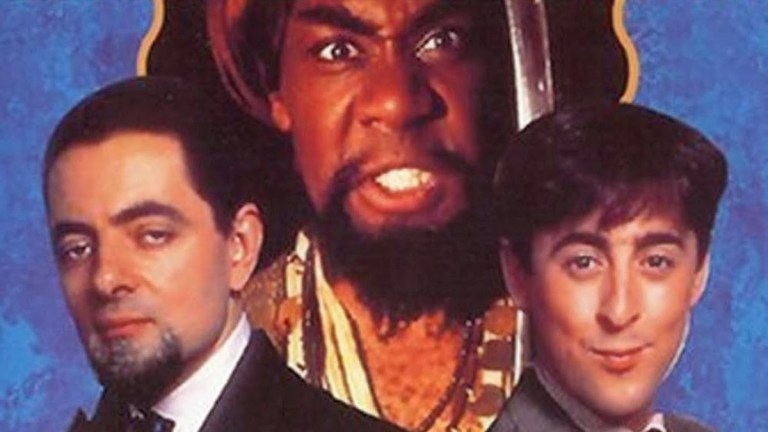 As we pointed out to Lenny Henry himself in our new interview with him, whenever we mention the delightful Christmas adventure Bernard & The Genie on this site, it always gets a hell of a reception.
He was pleased to hear the news too. "I don't know why they don't show it", he said to us. "They should show it every Christmas!".
We agree, Lenny.
He added that "it was one of the best experiences of my life, working with Richard [Curtis] and Rowan Atkinson and people like that, it was great".
We asked what make it such a good experience, and he told us that it was "just the way it happened".
"You know all the genies that you saw on the television weren't very hip, I just thought there should be a hip genie and I told Richard this idea. He went away and wrote fifty pages and I just thought it was brilliant. So we got Peter Fincham [producer] and Paul Weiland [director] involved and then suddenly it was happening"."It happened very quickly and it was very funny", Henry recalled. "Richard had back problems at the time and he was at an osteopath and he gave me the first seventy pages to read while he was having his back cracked, and I sat in the waiting room reading the script and all you could hear was 'crack!' and then me laughing my head off, then Richard going 'aaaaaaahhhh'".
"That was when I met Alan Cumming, who I still know. That was the first time I'd ever worked properly with Rowan Atkinson. I've worked with him several times since. It was a wonderful experience. To see it come out the way it did, it came out incredibly well I thought".
Unfortunately, the only way you can seem to watch the show now is via means we shall not discuss here. But here's hoping for a repeat transmission, and a proper disc release in the near future. Fingers crossed.
Our full interview with Lenny Henry, where he also talks Neverwhere, Tiswas and more, can be found here.