News
BBC orders more Sherlock
Steven Moffat and Mark Gatiss' modern day take on Sherlock Holmes will be returning, it's been confirmed…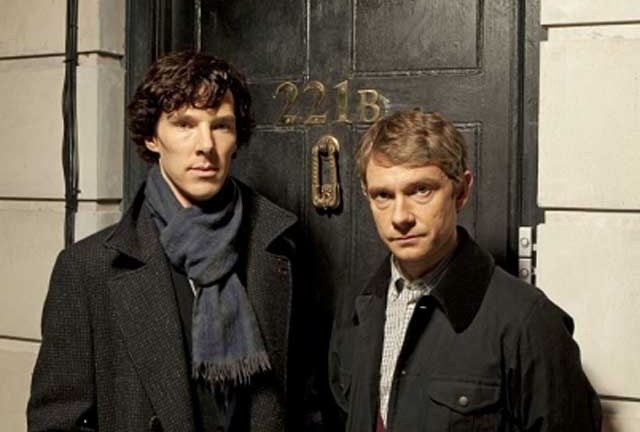 Terrific news to report from the land of common-sense television programming commissioning: the BBC's fresh take on Sherlock has been renewed, with fresh adventures set to arrive next year.
The news was broken by the show's co-creator, Steven Moffat, and producer, Sue Vertue, appearing on BBC Breakfast yesterday morning. "There will be more," Vertue revealed, although exactly how many had yet to be determined. As she told the show, "We're having a meeting to talk about how many and when."
Given the ratings, and the critical success that Sherlock has enjoyed, a fresh run was surely a no-brainer, although given Steven Moffat's work schedule in the coming year with a new series of Doctor Who to oversee, it's not clear how involved he could be this time.  Sherlock was conceived over two years ago, when he didn't, at that time, have 14 episodes a year of Who to manage.
Not that the show's other co-creator, Mark Gatiss, seems to have too much more time on his hands, although it's been suggested that he's going to be taking more of a hands-on role than Moffat.
It was also confirmed by Moffat that future episodes of Sherlock would keep the 90 minute format. We'd also hope that they keep Paul McGuigan on board to direct them. You might have guessed by now, but we were big fans of what he did with the show.
More news on Sherlock as we get it, and hopefully we can have a handful of new adventures for next summer. That'd be just champion.