News
BBC America Hosting Epic The X-Files Marathon
The five-day marathon is in honor of the show's 25th anniversary, and will include the first nine seasons, as well as the two films.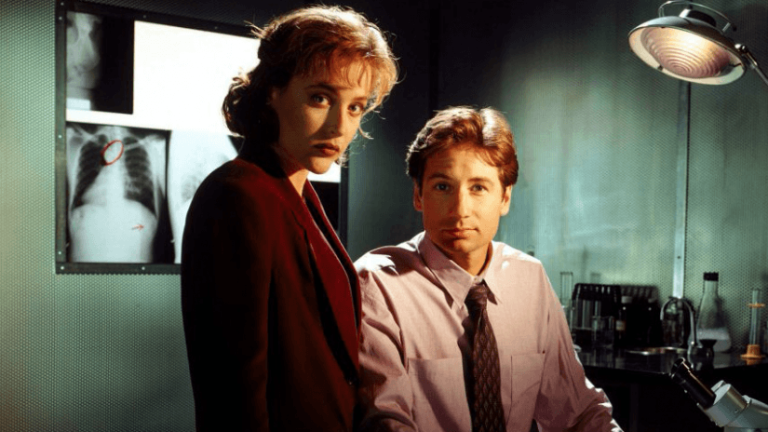 The X-Files' 25th anniversary is right around the corner, and BBC America is ready. The network just announced it will be hosting a five-day marathon event for the occasion. So stalk up on sunflower seeds and grab a good couch cushion to hide your face behind, should the need strike. Things are about to get spooky (Mulder).
BBC America's 25th anniversary The X-Files marathon will begin on Monday, September 10 at 6am ET and conclude on Friday, September 14… at a time that was not mentioned in the official press release and that I really don't want to try to figure out. But just block off those days, OK?
Read the latest Den of Geek Special Edition Magazine Here!
The event will feature episodes from Seasons 1 to 9, as well as both feature films. (The good one: The X-Files Fight for the Future. And the bad one: The X-Files: I Want to Believe.)
Fans can tweet along with the episodes and films using the hashtag #XFiles25, which could end up being the best part of this event that BBC America promises will allow fans to "follow Mulder (David Duchovny) and Scully (Gillian Anderson) from the very beginning, reliving the best cases, best monsters, and best moments of UST (unresolved sexual tension)." Yeah, BBC America knows what's up with the UST.
The network put together a pretty great trailer, which includes some serious X-Files math. According to the trailer, the five-day marathon will include 128 episodes, 122 monsters-of-the-week, one banned episode (the uber creepy "Home"), a nine-inch height difference, and too many (Scully) eye rolls to count. Yeah, this could be fun. 
Check out the full trailer below…
Kayti Burt is a staff editor covering books, TV, movies, and fan culture at Den of Geek. Read more of her work here or follow her on Twitter @kaytiburt.