News
Batman Writer Tom King Developing States of America TV Series
Current Batman writer and former CIA officer Tom King is developing a dystopian TV series about an occupied United States.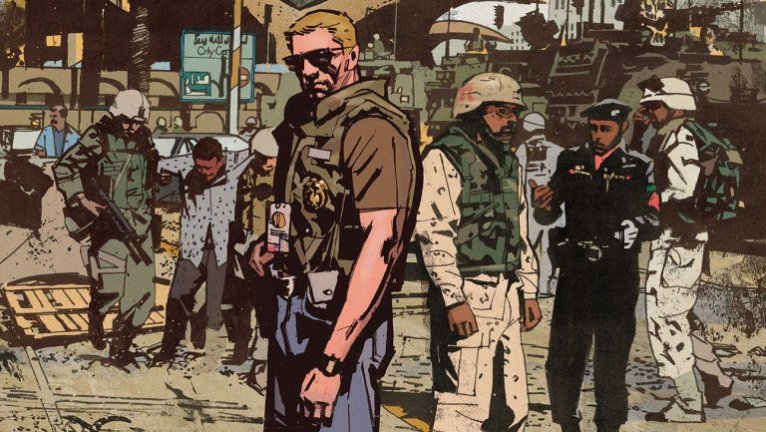 Fresh off penning Batman's almost wedding in Batman #50, writer and former CIA officer Tom King is turning his attention to TV.
King will write and Topic Studios and Playground will produce States of America, a one-hour dystopian drama series set in a "deeply divided" United States. Wonder what that's like. In States of America, the United States is under foreign occupation to preserve a tentative peace after an unexpected act of war. In the new, fractured country old cultural differences will become war cries as factions try to build new nations.
No network or streaming service is attached to States of America yet.
"How often do you get to work with a bona fide former CIA officer turned comic book writer on a project involving national security and terrorism," Lisa Leingang, SVP, Programming & Content at Topic Studios said. "With Tom writing and our producing partners at Playground, we're incredibly enthusiastic States of America will deliver riveting drama for audiences to enjoy."
King is a comic book heavy-hitter best known for his work on Batman, The Vision, and Mr. Miracle. He's set to pen DC's upcoming superhero PTSD exploration Heroes in Crisis. It's King's former occupation, however, that will likely come more in handy when developing States of America. King is a former CIA officer and therefore should have an interesting perspective and education on what happens when nations fall. King's graphic novel for Vertigo, The Sheriff of Babylon, covered his time as a CIA counterterrorism officer in Iraq. States of America will be more speculative than autobiographical…one hopes.
Television has had an excellent recent track record with ex-CIA folks writing TV shows. FX's recently concluded epic Russian spy drama The Americans was co-created by former CIA officer Joe Weisberg. 
King's show is sure to be controversial but after you've broken Batman's heart, you can get away with anything.