News
Batman Not Coming to CW Arrowverse
CW's president confirms that Batman isn't coming to the network's Arrowverse any time soon.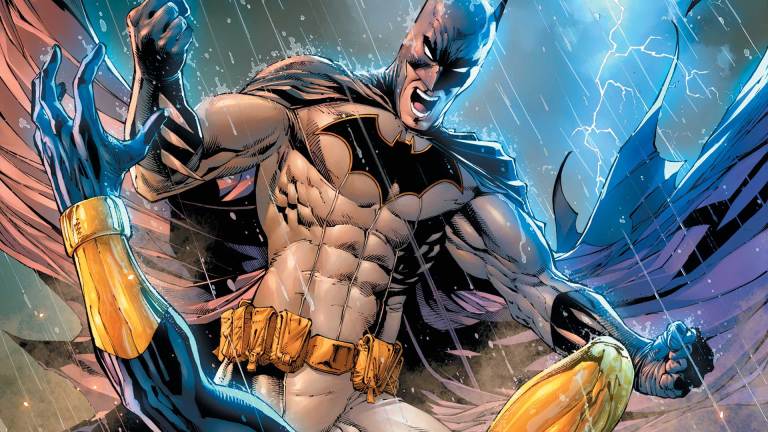 Don't expect the Dark Knight to get the Arrowverse treatment any time soon. Despite the fact that his cousin, Kate Kane (aka Batwoman), will debut this fall in a big superhero crossover on The CW, Batman remains off limits for the network. 
CW president Mark Pedowitz confirmed to EW that fans shouldn't expect to see the Caped Crusader on the network any time soon. He stressed that Batman does exist in the Arrowverse thanks to a reference to Bruce Wayne on last season's Arrow, but a fun easter egg is all he'll remain for the time being. 
"There's no discussion about a series," said Pedowitz. "Batman already exists in the Arrowverse because last season Oliver Queen mentioned his name at one point. And Batwoman, if the series goes forward, lives in Gotham. There's no plan at this time to have Batman appear."
That seems to be the final word on Batman in the Arrowverse for now, although it's worth noting that his most popular DC counterpart, Superman, did make his Arrowverse debut in the second season of Supergirl after the show spent most of the first season making references to the Man of Steel. Will the upcoming Batwoman series follow a similar path?
It's pretty hard to believe that a show about a Batman Family member that takes place in Gotham City will avoid referencing the big guy at all — and as Supergirl already proved, there are only so many times you can mention an iconic superhero before finally including him for an episode or two. (By the way, Tyler Hoechlin is absolutely brilliant as the Man of Steel.)
For now, we still have Batwoman's historic debut in December to look forward to.
Read the latest Den of Geek Special Edition Magazine here!