News
Baskets Season 4 Release Date, Cast, Story, News, and More
FX has renewed Zach Galifianakis' clown/family dramedy Baskets for Season 4.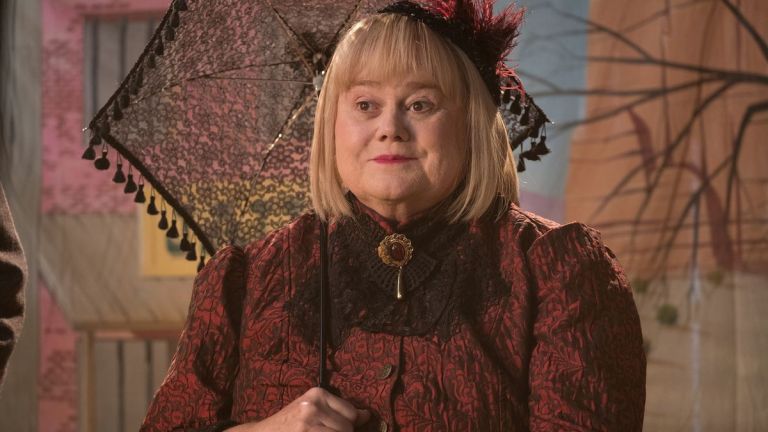 The rodeo continues for Baskets. FX has officially ordered Baskets Season 4 (presumably with a side of curly fries).
Baskets occupies a unique space on television and is perhaps the most "dramedic" of all dramedies in recent years. There is truly bizarre humor here, befitting of Galifianakis' personal style, but the story of a family trying to stay together is also profoundly, bizarrely moving. 
read more: Louie Anderson on Baskets Deserves Your Attention
The Baskets Season 3 finale found the family reuniting for a tense New Year's Eve with Dale's second marriage falling apart and Christine potentially embarking on a second one of her own.
"Baskets continues to deliver thanks to the dream creative team led by Jonathan Krisel and Zach Galifianakis, and we couldn't be happier to order a fourth season to air next year," FX President of Original Programming Eric Schrier said. "Each season brings us closer to the Baskets family and their pursuit of life, love and clowning glory. Our thanks to the producers and the cast for making Baskets such a joy to watch."
Baskets Season 4 Release Date
Baskets Season 4 premieres on Thursday, June 13 at 10 p.m. ET. We're getting Arby's that night, everyone!
Baskets Season 4 Cast
Baskets began as the story of Chip Baskets (Zach Galifianakis) as he tries to maintain his career as a clown after moving home to Bakersfield from France. Through three seasons, however, Baskets has evolved into a story about the whole Baskets family, including: Chip, Dale (also Galifianakis) and their mom, Christine (played by Louie Anderson in an Emmy-award winning role).
Baskets Season 4 Story
Here is synopsis of Baskets Season 4, courtesy of FX:
Big changes are underway for the Baskets family. After 49 years, Chip (Zach Galifianakis) decides it's finally time to move out of his mom's place. But even with the help of Martha (Martha Kelly) and a life coach, he learns that leaving the nest is hard, to say the least. Christine (Louie Anderson) and Ken (Alex Morris) move into a new place they can call their own, but carpet emergencies and missing kitchen magnets make the transition rockier than expected. And Dale (Zach Galifianakis) has found kindred spirits with his fellow inhabitants at the RV park.
Alec Bojalad is TV Editor at Den of Geek and TCA member. Read more of his stuff here. Follow him at his creatively-named Twitter handle @alecbojalad