News
Baskets Season 3 Release Date Revealed
The Baskets family is coming back to Bakersfield for season 3 and FX has confirmed a January release date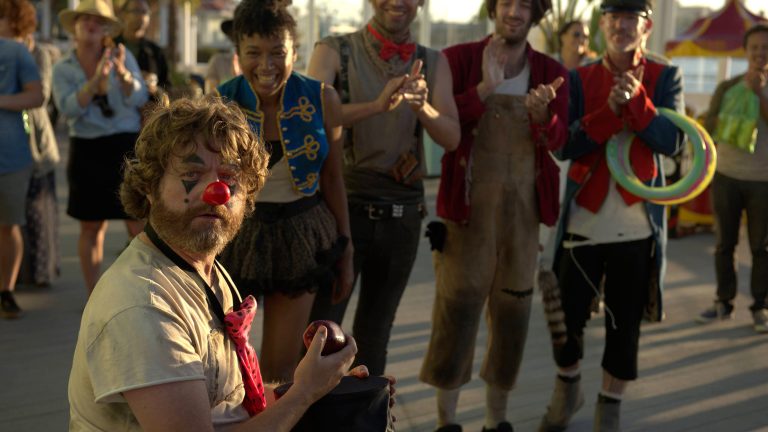 FX will continue to clown around in Bakersfield. The network confirmed Baskets season 3 for 2018 in a release. The Zach Galifianakis comedy about a sad rodeo clown is a critical darling and will live on to follow the career path of Chip Baskets, wherever that may take him.
FX's co-programming president Nick Grad gave a statement praising executive producers Galifianakis, Jonathan Krisel, Louis C.K. and the rest of the Baskets team:
"This year Baskets has solidified its standing as one of the best comedies on television, building on the momentum of its breakout first season that brought critical acclaim and awards," said Grad. "Our thanks to Jonathan Krisel, Louis C.K., Zach Galifianakis and the rest of the creative team, Louie Anderson, Martha Kelly and the full cast and crew for taking us on this journey with Baskets."
Baskets Season 3 Release Date
Baskets returns to FX in 2018! Chip, Dale, Christine and the rest of the family will debut season 3 on Tuesday, Janurary 23, 2018. 
Baskets Season 3 Teaser
Where To Stream Baskets
Season two is currently airing on FX. For those ready to cut cable, there are options to stay up to date on Baskets. Sling, DirecTV Now, and Playstation Vue all stream FX live. You can find out more information on those services here. YouTubeTV, which is coming soon, will also house FX and FXX. Baskets season 1 is available to stream on Hulu and Netflix.