News
Underground Railroad: Cast and Details for Barry Jenkins Amazon Series
Oscar-winning Moonlight director Barry Jenkins jumps to the Amazon series, The Underground Railroad.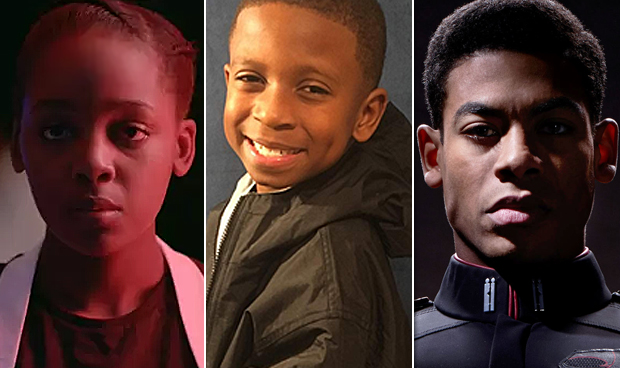 After Moonlight surprised Oscar audiences in 2017 (in more ways than one,) after nabbing the Best Motion Picture of the Year prize, the entertainment industry became the proverbial oyster of its writer/director, Barry Jenkins. Indeed, after following up this past Christmas with drama If Beale Street Could Talk, Jenkins will continue to parlay his momentum into the small screen medium, adapting an acclaimed alternate-history novel depicting the escape journey of two slaves from an antebellum U.S. South.
Jenkins will write and direct a limited series for Amazon called The Underground Railroad, adapting the 2016 novel of the same name by Colson Whitehead, into an 11-episode season of hour-long episodes. The 19th-century-set story depicts Cora, a slave in a Georgia plantation – an outcast even amongst her peers – joining new male arrival Caesar on a harrowing and arduous escape Northward. However, there's a major genre twist in this show's interpretation of history! More on that later.
Underground Railroad Cast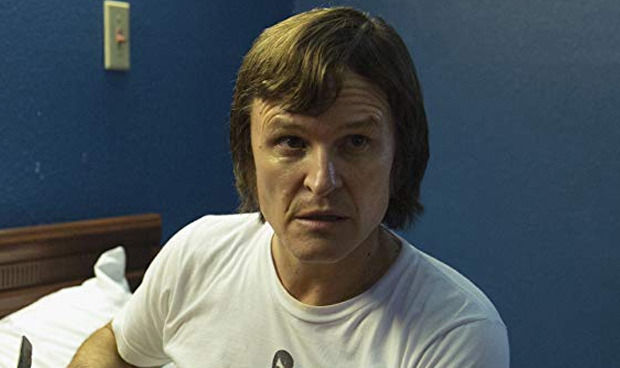 Damon Herriman is joining the cast of Amazon's Underground Railroad, as reported via Deadline. Contrary to current trends (that will be further explained), he will not – I repeat, NOT – be playing Charles Manson! (Although, that would be a mind-blowingly anachronistic twist to this series.)
Here, Aussie actor Herriman will recur as Martin, described as "a station agent for the underground railroad in North Carolina." Of course, Herriman is coming off two distinct performances as the murderous cult leader, Manson – one on the big screen for director Quentin Tarantino's Once Upon a Time… in Hollywood, and on the small screen for the just-dropped Season 2 of Netflix's Mindhunter. He's also a main cast member on the EPIX series, Perpetual Grace, LTD, having fielded recent runs on shows like Mr Inbetween, Incorporated, Quarry and, perhaps most memorably, Justified.
The primary trio of The Underground Railroad cast came together back in April, reported Variety. Pictured left-to-right in the article's title image, the cast consists of the following:
Thuso Mbedu will star as protagonist Cora. Since 2017, the South African siren has been fielding a TV run on the MTV international drama, Shuga. She's also appeared on shows such as iDrive, miniseries Liberty and a run on Is'Thunzi.
Chase W. Dillon will play Homer. The child actor, Dillon, will make his onscreen debut as a cast member of BET's upcoming The First Wives Club TV series.
Aaron Pierre will play Caesar. The LAMDA-trained British thespian, Pierre, will undoubtedly be familiar to fans of Syfy's imminently-returning DC Comics prequel series, Krypton, on which he co-starred as the show's version of comic character Dev-Em. He also fielded a major role alongside a stacked ensemble in the Amazon Prime series, Britannia, having appeared on The A Word and a debut role on Prime Suspect 1973.
Underground Railroad Details
With The Underground Railroad, Coulson Whitehead – who also wrote novels like the 1999 inventive elevator drama The Intuitionist and 2011 zombie apocalypse epic Zone One – put a surreal, Homeric spin on the historical metaphorical concept of the Underground Railroad by depicting it literally as a secret network of tunnels and tracks; something that should differentiate it in tone from WGN's recent cancelled topical television cousin, Underground. The novel is a New York Times #1 bestseller, National Book Award Winner and a part of Oprah's Book Club.
As Jenkins commented of the author in the project's 2017 initial statement:
"Going back to The Intuitionist, Colson's writing has always defied convention, and The Underground Railroad is no different. It's a groundbreaking work that pays respect to our nation's history while using the form to explore it in a thoughtful and original way. Preserving the sweep and grandeur of a story like this requires bold, innovative thinking and in Amazon we've found a partner whose reverence for storytelling and freeness of form is wholly in line with our vision."
The Underground Railroad will be an exciting passion project for Jenkins, set for a platform yielding creative leeway. After helming an array of short films, Jenkins made his feature debut with the 2008 romantic drama Medicine for Melancholy. Of course, his long-awaited sophomore feature in 2016's Moonlight reaped immense Awards Season accolades, notably at the Oscars with the Best Picture win, Best Actor win for Mahershala Ali and Best Adapted Screenplay win. Jenkins himself was nominated for Best Director. He got his first taste of streaming television, having directed a 2017 episode of Netflix's Dear White People.
The Underground Railroad will also see director Jenkins as an executive producer along with Brad Pitt's Plan B Entertainment. As Jennifer Salke, head of Amazon Studios said of the project in a statement:
"It's an absolute gift to have Barry Jenkins commit to directing all the episodes for our upcoming limited series The Underground Railroad." She adds, "Barry's eye for character and sustained exhilarating, emotional storytelling style ensures that this project is in the right hands. We can't wait to get started and bring this significant story to our Prime Video audience."
We will keep you updated here on Amazon's The Underground Railroad as the news arrives!
Read and download the Den of Geek SDCC 2019 Special Edition Magazine right here!
Joseph Baxter is a contributor for Den of Geek and Syfy Wire. You can find his work here. Follow him on Twitter @josbaxter.