News
Bandai and Power Rangers End Partnership
Bandai has been with Power Rangers since the beginning and now the two will part ways.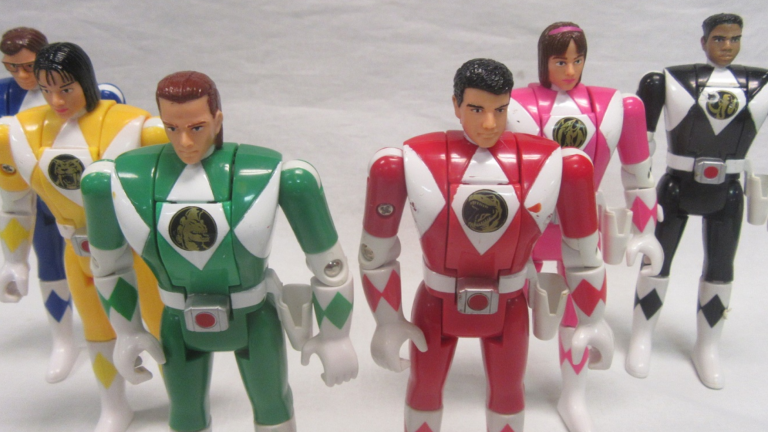 Power Rangers and Bandai go hand in hand. From the franchises first moments Bandai was there to provide toys for every incarnation of the superhero franchise. From the sold out days of Mighty Morphin Power Rangers all the way up to the 2017 movie and Super Ninja Steel. Bandai survived the transition from Saban to Disney and back to Saban. In a shocking announcement, Bandai and Saban Brands (the current owners of Power Rangers) stated they will be parting ways. You can read that announcement below.
"After a successful 25-year partnership building the iconic action franchise, Power Rangers, Saban Brands and Bandai have mutually agreed not to renew their global Power Rangers master toy license agreement, effective April 2019. Bandai will continue to support Power Rangers, including the 2018 commemoration of the Power Rangers 25th anniversary and the current season, Super Ninja Steel. In addition, Bandai, through its partnership with Toei Company Ltd., will continue to exploit toy rights for the Super Sentai series, which has enjoyed over 40 years of success, in Japan and select other Asian territories."
We don't have any other information on this other than what you see above. It's important to note that Bandai will continue to produce toys for Super Sentai (the Japanese version of Power Rangers). That means Bandai Japan will continue as always but Bandai America seems to be out of luck. What will that mean for the company? Power Rangers formed a large chunk of their output.
Who will take up the Power Rangers toy license? The series just got a three year extension on Nickelodeon so it looks likely the series will continue and it'll need toys.
More on this as we hear it.
Header image courtesy of BuyBigBang.