News
Ballers Season 4 Release Date, Cast, News, and More
Ballers Season 4 is coming to HBO in August for more muscle-y armed sports agent adventures.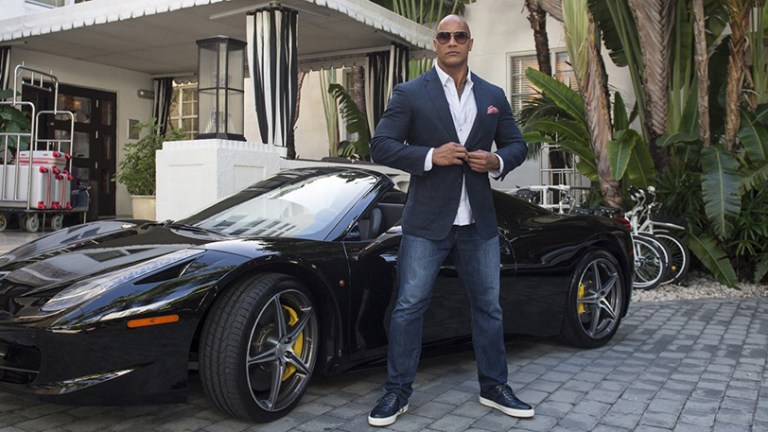 Ballers Season 4 is coming to HBO and not a moment too soon. The world is crying out for more sports dramedy starring Dwayne "The Rock" Johnson.
A lot has changed in the sports world since Ballers Season 3 aired last fall. Colin Kaepernick sat out an NFL season (not of his own volition, of course) and in the process highlighted how closely aligned politics and sports really are. Details for Ballers Season 4 are relatively scarce but based on the first trailer; the "kneeling" phenomenon from the NFL will be addressed.
Ballers Season 4 Release Date
Ballers Season 4 debuts Sunday, August 12 at 10 p.m. ET. 
Ballers Season 4 Trailer
There's that uncomfortable kneeling joke! 
As suspected, the Ballers Season 4 trailer offers our first look at Spencer Strasmore in L.A. trying to start an extreme sports franchise. Should have gone with e-sports, bro.
Ballers Season 4 Cast
All the main Ballers players return. Dwayne Johnson as retired NFL player-turned financial manager Spencer Strasmore is the lead, of course. Rob Cordry, John David Washington, and Omar Miller all return as well. Russell Brand is joining the cast in some capacity and will play a surf channel entrepreneur. He told Digital Spy that his role is basically to annoy The Rock. 
Ballers Season 4 Story
Per HBO:
After refusing to compromise his principles by joining an alliance with the filthy-rich Anderson brothers to move a football franchise to Las Vegas, Spencer and his partner Joe set out to expand their foothold in the client-management business, weighing an opportunity to purchase an extreme-sports LA outfit.

Meanwhile, Ricky eyes a comeback while chafing at his new life as a father; Charles faces the challenges of being a general manager; Vernon continues his profligate ways, to the chagrin of his sidekick, Reggie; and Jason tries to set Spencer up with a high-school prodigy, Quincy Crawford, and his equally impressive mother, Jayda.