News
Bad TV REDEEMED!: Night & Day
Andrew's love affair with programmes everyone else seemed to hate continues, as he fights the corner of doomed soap opera, Night & Day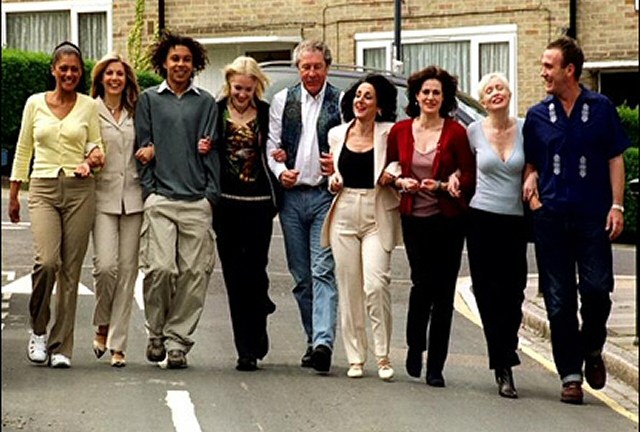 I seem to be gently settling into sitcoms as Bad TV that needs redeeming (I could swear this feature was originally called a ruder word. Damned editors) but soap is also dangerously underloved in this country. I don't mean ratings-wise – quite the opposite, as plenty of people outright sneer at shows like EastEnders despite the fact it is creative and escapist fun (although Corrie is, and always will be, gash).
So cast your mind back about six years ago to the crazy world of Night & Day, or as it should probably be known, 'the last time ITV made a watchable programme'. Amidst the carnage of axed TV soaps of the era (Crossroads, Brookside, Family Affairs, Crossroads again, Take the High Road) Night & Day cheated by being imaginative.
While Hollyoaks is and always will be obsessed with Maxim skirt action and EastEnders, Emmerdale and Corrie persist in their outright surreal version of gritty realism, Night & Day was different from the outset because of its great writing. There was more experimentation that with any other soap, with the entire programme built around the disappearance of slutbag teenager Jane Harper, who turned out to either be related or have slept with the entire cast (often both).
This could quickly have got dull had the writers not had an absolute ball with it. Lesley Joseph, playing a lonely spinster, spent most of the series in conversation with the missing girl. One entire episode saw the angel Gabriel try to solve why Jane disappeared. And just for a bit of diversion, a dancing Viagra pill spent a week harassing a closeted married man.
Despite being made on a budget of £4.50, the programme also pulled together an incredible cast of established actors (Cathy Tyson, The New Avengers' Gareth Hunt), tempted a fair few to attempt acting (Bradley Walsh and Shane Richie playing brothers before either of them went to Walford or Weatherfield), and several young, talented actors who have since been squandered in Hollyoaks and Holby City.
Not content with putting good writing and a great cast together, there was always something going on to hold your attention. Characters were developed in ways you just didn't see on screen at the time, and still don't. There was a Jewish family – which is virtually unheard of in Soapland – and a high-camp metrosexual before the term even existed. The camerawork made Greenwich look like one of the most beautiful parts of London. And there was effective use of music for the kids long before The OC twigged that it might be a good idea. Oh, and Kylie did the theme tune. What more could you ask for?
Not all of the tricks worked, but the imagination never failed. In return, clearly baffled by having a good programme, ITV treated the programme shockingly. By the last few months several regions didn't even show it; those that did broadcast at about one in the morning, and it would be dropped in an instant.
The programme finished with a glimpse into an alternate future, where most characters either seemed to have had sex changes, or been resurrected as zombie robots. Until Pauline Fowler comes back from the dead as an automaton, Soapland is missing the most creative force it had in twenty years.Previously in Bad TV REDEEMED:Joey, Two Pints of Lager and Last of the Summer Wine .