News
Bad TV REDEEMED: Last Of The Summer Wine
Andrew starts his new series, where he argues that some programmes aren't as bad as they're made out to be. He, er, starts with Last Of The Summer Wine...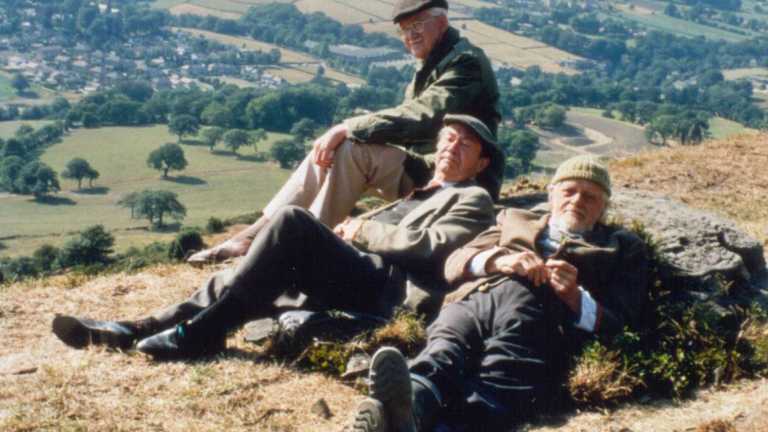 Thanks to the work of Reeves and Mortimer, Last of the Summer Wine effectively means one thing to the vast majority of the population: three old men in a bath, rolling down a hill.
The reasons that it does so well in the pensioner drift zone of Sunday evening are among the reasons it is such a genuinely good programme. Like all its Sunday evening telly compatriots, it's filmed in hills (if it's not in Yorkshire or Scotland, it doesn't get made – think Heartbeat, Monarch of the Glen, etc). So Last of the Summer Wine is absolutely beautiful to watch.
The BBC want a way to make people watch their HD channel? One simple thing to do: film their premiere pensioner sitcom on fancy cameras, and I'll sign up. Meandering around the dales, in their lush green glory, and taking in Yorkshire village life is just what's needed before you get stuck on the Central Line on Monday morning.
Maybe it's my advancing years (well, 23, but I have started enjoying that nice young Alan Titchmarsh of a weekday afternoon) but it's all I can handle at the end of the week. The theme tune alone is enough to relax me into a near comatose state. All the laughter that comes afterwards is effectively muted into a childlike gurgle.
The programme was at its best when Compo was still in it (original cast member Bill Owen stayed with the programme until his death in 2000). When the scruffy, little over-exuberant fellow was in it he always seemed to be set at a different pace to the rest of the characters (meek Clegg, played by Peter Sallis, and an extra 'third man' that's changed over the past 30 years). He always seemed a bit pantomime-esque for the rest of the programme, but in retrospect and UKTV Gold reruns it's now clear that (a) it was better that way, and (b) it was an effective subtext on class difference. Actually, I saw that last bit on a TV programme, but it was right.
And how many other programmes actually have the balls to put old people on screen for a full half hour? The programme is a retiring home for so many stars of yesteryear, it's like Radio 2 before it got all trendy. There's June Whitfield, Frank Thornton, Corrie ledge Jean Alexander, Josephine Tewson off of Keeping Up Appearances (mental note: write a REDEEMED! for Keeping up Appearances), Burt Kwouk, Norman Wisdom, until he died as well… It's a one-show trip down memory lane.
Two mild caveats to how good the programme is: the cast has got a little unwieldy, and the writing isn't as philosophically ranging as it used to be. But hey. That still leaves 27 series to look back over. Give the show a spin and feel all good about how much you can relate to old people.