News
Atlanta Season 2 Episode 5 Trailer: Barbershop
Keep up with robbin' season. We have trailers, an episode guide, and our reviews for Atlanta season 2 in one spot.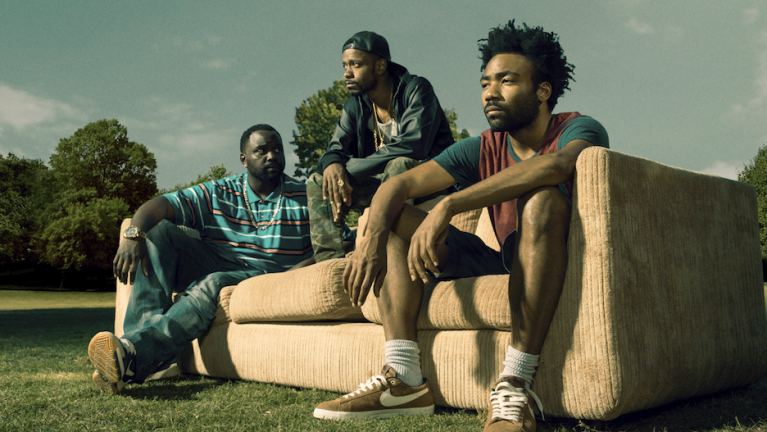 Long in development, then long in hiatus, Donald Glover's Atlanta is shrouded in constant mystery. One of the busiest men in Hollywood, Glover prolonged the sophomore season of his acclaimed comedy by recording a new album (under his stage name Childish Gambino) and landing an iconic role as Lando Calrissian in one of the biggest blockbusters of 2018, Solo: A Star Wars Story.
During the hiatus, Glover took home two Emmys for his work on Atlanta for outstanding acting and directing in a comedy series. It was a historic win for Glover, who became the first black director to win an Emmy for comedy. While the accolades piled up and Glover's career took off, was quietly working on Atlanta Season 2, which premiered on March 1st on FX.
Atlanta Robbin' Season is finally here, and we've got an episode guide, trailers, and our reviews all in one spot: 
Atlanta Season 2 Episode 5 Trailer
Atlanta Season 2 Episodes and Reviews
air date: 3/1/18
air date: 3/8/18
air date: 3/15/18
air date: 3/22/18
Atlanta Season 2 Episode 5: Barbershop
air date: 3/29/18
Per our TV critic Joe Matar, "Atlanta Robbin' Season keeps and builds upon what made Atlanta so unique and engrossing in its debut season, but freshens it up with a new vibe that's entirely its own and, despite being a bit darker, it's a vibe that feels really cool and fun. Really, the best thing I can say is I straight-up just had fun getting into the world of Atlanta Robbin' Season. I can't wait to spend more time there when it premieres on March 1."
Atlanta Season 2 Trailer 
Watch the official trailer for Atlanta Robbin' Season:
And here's the first promo for Atlanta Robbin' Season: