News
Ash vs Evil Dead Exclusive Clip: Why Does Ash Have a Baby in the Trunk?
Ashy Slashy finds himself in an, uh, "interesting" position in this preview clip from Ash vs Evil Dead season 3 episode 5.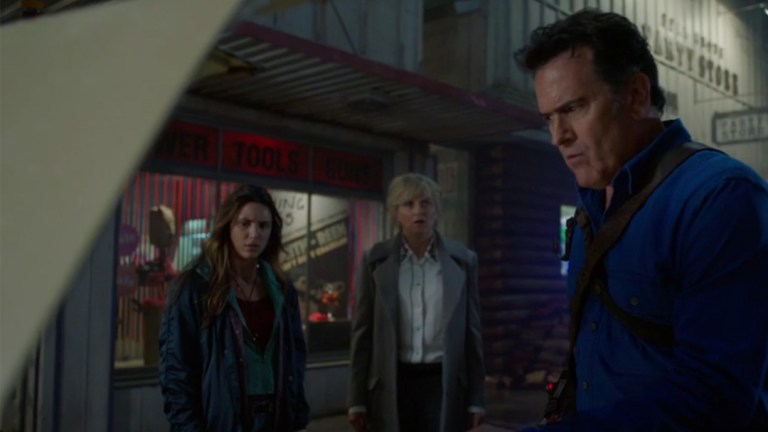 If you haven't been following Ash vs Evil Dead this season, what the heck is wrong with you? And if you have – what the hell is wrong with you?
Here's a preview clip from the show's forthcoming episode, "Baby Proof", in which our hero Ash reveals to a police officer, his own daughter, and her high school guidance counselor that he's keeping a little boy covered in blood stashed in the trunk of his Delta.
Before you kids get all sensitive with your cool trigger warnings, we'll have you know he's got a reasonable excuse: the tyke's a demon baby.
Yeah. That's right. A demon baby. Obviously, he is in the right here – so back off.
Watch Ash prove to the authorities that the child he kidnapped is the spawn of evil incarnate in this exclusive clip below, brought to you by your friends at the Starz Network.
"Baby Proof", Episode 5 (and the halfway mark) of Season 3 – AKA The Best AvED Season Ever So Far – airs Sunday, March 25th, at 9 PM ET/PT. Be there or you'll be the one in the trunk next time. You think we're joking…