News
Ash vs Evil Dead Canceled by Starz
Starz has canceled Ash vs Evil Dead. There will be no season 4 of the cult horror series.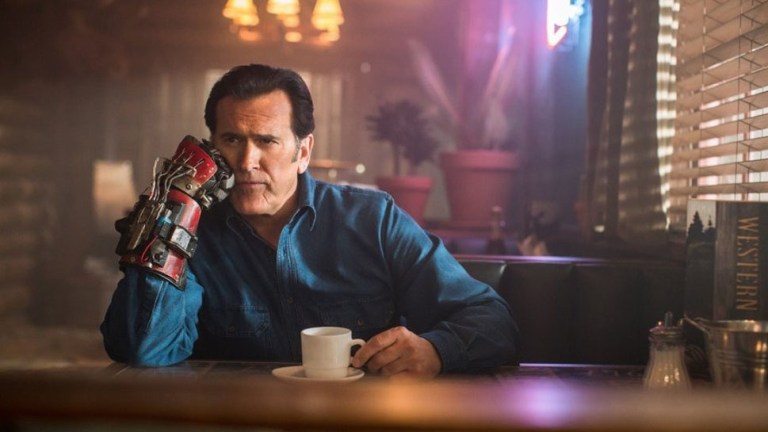 Well, this is unacceptable. We've been going on and on around here about how Ash vs Evil Dead Season 3 is the show's best season ever. And it is. Not only has it found its perfect horror comedy balance, the latest season has done the most exploring, finally comfortable with dipping into other elements of Evil Dead mythology.
So of course Starz has canceled the series. Of course they have.
To be fair, the viewership numbers on this season haven't been great, and without ratings, you are left with Jack and shit…and Jack left town.
Bruce Campbell has recently said that when Ash vs Evil Dead ends, that will be the last we see of Ashley J. Williams, the role that made Bruce a cult favorite. His farewell to the series on Twitter seems to hint at this as well.
Well, on the bright side, I never expected to be able to get more adventures of ol' Ash in the Evil Dead universe anyway, and this series has been a joy. I'm looking forward to whatever Bruce Campbell does next.
When we spoke to Bruce Campbell and the rest of the cast in 2017, Mr. Campbell speculated on how and why to properly end a show like this.
The news of the show's cancelation comes with two episodes still left in the season. You can keep up with our remaining Ash vs Evil Dead coverage (and see why we've been so crazy about it this year) right here.