News
Arrow Season 6: Katrina Law Will Be Back as Nyssa al Ghul
Behold! The return of Nyssa al Ghul, who will be back in one episode of Arrow Season 6.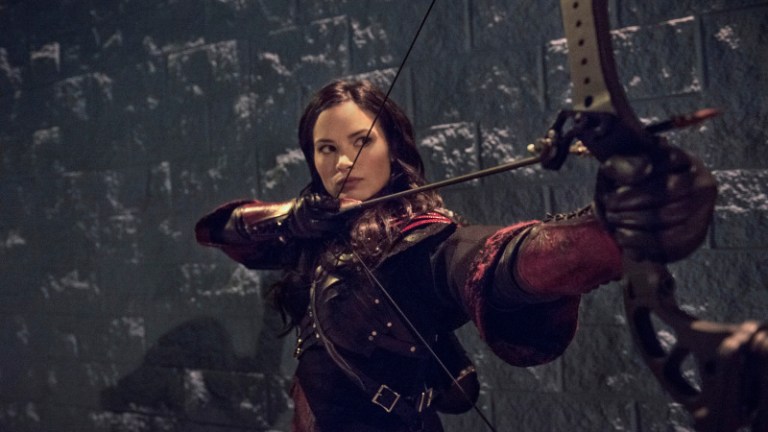 It's not just Roy Harper who will be returning to Arrow this season. According to Variety, Katrina Law—aka Nyssa al Ghul—will be back in Star City for a future episode, and with a very urgent task.
"In an unforgettable episode that will change Arrow forever, Katrina Law returns as the Daughter of the Demon, Nyssa Al Ghul," executive producers Wendy Mericle and Marc Guggenheim teased, setting some high expectations. "Nyssa comes to Star City to warn of an impending danger that will threaten everything we know and love."
Law's Nyssa is always a joy to have on Arrow. From her highly memorable first introduction to learning how to properly eat French fries with Laurel, Nyssa adds a different quality to the Arrow ensemble. It's nice to hear that she will be back—even if it's only for one episode. Mark your calendars for Season 6, Episode 16: "The Thanatos Guild."
The last time we saw Nyssa was in the Arrow Season 5 finale, when she helped Team Oliver take out Adrian Chase. Good to know she made it off Lian Yu unscathed. I mean, Slade said that she had, but who can really be sure about these things? Follow-up question: did Nyssa ever find Evelyn Sharp? Questions that "The Thanatos Guild" may or may not address.
If you'd like to check Law out in some non-Arrow fare, the actress has recently appeared in the horror film Darkness Rising, and will star alongside Sean Bean and Ryan Kwanten later in Crackle drama The Oath.