News
Arrow Season 6 Flashbacks Will Usher in New Era
Oliver's five-year flashback story on the island may be over, but that doesn't mean Arrow Season 6 has ditched flashbacks altogether.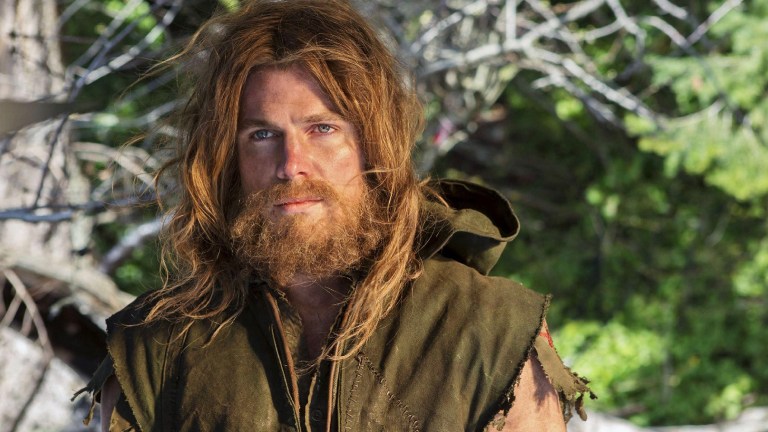 The Arrow Season 5 finale marked the end of the flashbacks as we knew them. For many, including Stephen Amell himself, this is a good thing.
"I'm not sad [they're over,]" Amell told a group of reporters including Den of Geek at today's San Diego Comic Con. "We told the story."
Amell also stressed that, while flashbacks taking place from Oliver's point of view between 2008 and 2012 are done, there will still be flashbacks on the show. How frequently? Well, Amell mentioned that, while there are flashbacks in the season 6 premiere, there are no flashbacks for the following few episodes.
What will the flashbacks cover? It sounds like Arrow will use the opportunity to flesh out some of the other characters' backstories, which Amell is excited about, saying: "We have the deepest bench right now that we've had in the history of the show and to take eight minutes per episode that I was in and give them to someone else, that's really nice."
As for Oliver's flashback stories? "If they want to flashback before [2008], then they better have good CGI because five years have taken a toll on me," Amell joked, though Arrow exec producer Wendy Mericle hinted there might be flashbacks to other parts of Oliver's life…
"When we say the flashbacks are over, what we're really saying is they're not going to be Oliver's story on the island or anywhere else five years ago. That story is done, but we will still see flashbacks maybe to other parts of Oliver's background."
Both Amell and Mericle seem most excited about using that narrative space to shine the spotlight on other characters' backgrounds. Emily Bett Rickards, who plays Felicity on the show, said she would like to see more of Dinah's background, given that we know so relatively little about her character.
Rick Gonzalez, who plays Rene "Wild Dog" Ramirez, would "love" to see more of Rene's backstory. His character got his own flashback centric episode to the tragedy surrounding his drug addicted wife and how it affected his relationship with his daughter.
Gonzalez said he would love to see what happened before he got married and started a family, saying: "I think there's this whole world before that, even prior to Zoe and his wife."
"I believe that it's a huge story with his military background. He's a military guy and he's also a very good one. He had a lot of skills and abilities before he met Oliver. Obviously, Oliver brought him to another level, but he'd already been formidable before that."
Given that Gonzalez was part of the Arrow season 6 press room at Comic Con, it seems highly likely that we may get the opportunity to learn more about Rene's background, especially given Mericle's broad comments about the narrative possibility of the flashbacks in season 6…
"The thing we're most excited in the writers rooms is getting flashbacks to other peoples' points of view, so we might see… whoever survives the island, we might see their flashbacks."
Whose flashbacks would you like to see in Season 6? Sound off in the comments below.
Read and download the full Den of Geek SDCC Special Edition magazine here!