News
Arrested Development Season 5 Release Date, Trailer, and Cast
Arrested Development season 5 is officially happening and we can expect it very soon.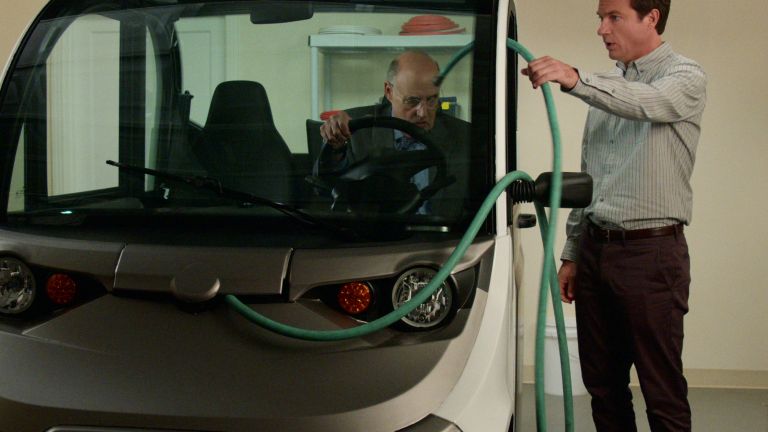 Arrested Development ushered in the revival era of television when it came back from the dead in 2013. The fourth season on Netflix had a mixed reaction from fans and critics alike, but the Bluths are ready to have another go at it. Curious how the season is? You can check out our spoiler-free review here.
Arrested Development Season 5 Release Date
The second half of Arrested Development Season 5 will return on March 15, that's just under a year after the first part's May 29 release date. Here is a synopsis provided by Netflix:
In the second half of Arrested Development's fifth season, pressures mount on the Bluth family as Buster heads toward a murder trial. The Bluth company is on the hook to build a 'smart' border wall that puts them in debt and risks exposing a software hoax perpetrated by George-Michael. Soon the gay mafia is involved and it appears that even Michael can't save the family this time. And Tobias becomes a Golden Girl. 

Arrested Development Season 5 Trailer
And now here's a trailer for Arrested Development Season 5 PART TWO. Don't forget about that part two, guys.
Check out the trailer for Arrested Development Season 5, which manages to both give us some insight into what the new episodes will look like and offer a trip down memory lane.
What can we expect from Season 5? Talking with Rotten Tomatoes, Jason Bateman said that season five will be a return to the Fox format:
"I've read the first three scripts, and it all continues to be either all together or paired off in twos and threes, basically the same format as the Fox episodes, so that's all back on."
"It is pretty much a direct pick-up from where we left off in season 4, so I would recommend before season 5 starts for people to go back through that fourth season and try to refamiliarize yourself as best you can with that, because the first two episodes of the fifth season basically stitch into the final parts of the fourth season as a sort of a continuation and it kind of zippers the two together, then starting in episode 3, really starts covering all the new ground of this fifth season."
Arrested Development Season 5 Cast
Jason Bateman, Michael Cera, Jeffrey Tambor, Jessica Walter, Will Arnett, Tony Hale, Portia de Rossi, David Cross, and Alia Shawkat will all return to reprise their roles on the show.
Said creator Mitchell Hurwitz about the renewal: "In talks with Netflix we all felt that that stories about a narcissistic, erratically behaving family in the building business — and their desperate abuses of power — are really underrepresented on TV these days. I am so grateful to them and to 20th TV for making this dream of mine come true in bringing the Bluths, George Sr., Lucille and the kids; Michael, Ivanka, Don Jr., Eric, George-Michael, and who am I forgetting, oh Tiffany. Did I say Tiffany? — back to the glorious stream of life."
Clearly, we can expect one or two jabs at the first family in the new season…
The big news here is that Jeffrey Tambor has been officially confirmed to return in Arrested Development Season 5, per Variety. This is significant because Tambor was fired as the lead of Amazon's Transparent following sexual harassment allegations.
EW reports that Ron Howard will be returning to do the show's voiceover.