News
Arrested Development Season 4 Recut To Be Released on Cinco de Cuatro
Mitch Hurwitz is remixing the Netflix season of Arrested Development.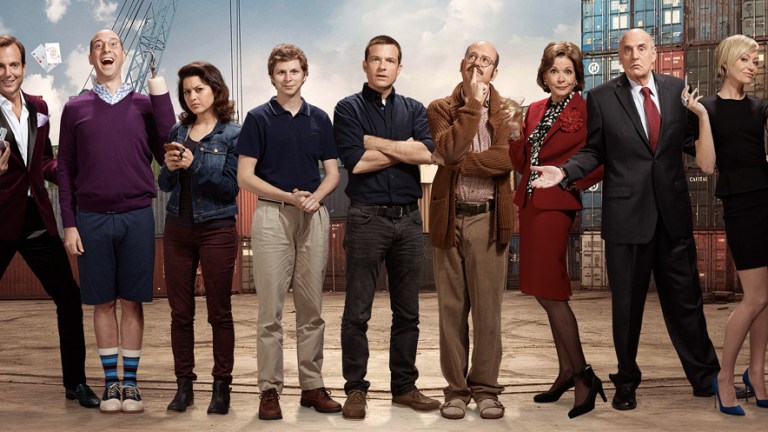 Is it ANUSTART for Arrested Development season 4? Series creator Mitch Hurwitz has teased a "remixed" version of the Netflix season of the cult classic sitcom for some time. It will finally be available to stream this Friday, on Cinco de Cuatro, May 4th.
While critics and fans weren't necessarily pleased with the outcome of Arrested Development season 4, everyone seemed to blame the show's production schedule for its shortcomings. With the cast tied to other projects, Hurwitz rarely had the full ensemble together, which led to a season where each episode was devoted to a specific character, with others popping in and out.
The remixed edition of Arrested Development season 4, called Arrested Development Season 4 Remix: Fateful Consequences,will supposedly solve some of the narrative problems and create a more cohesive season. The 15 episode were cut into 22 episodes. Here's Hurwitz's explanation for the project: 
The original Season four of Arrested Development on Netflix; as some of you know, experimented with a Rashomon-style of storytelling – with each episode dedicated to the adventure of one member of the Bluth family.

The goal was that by the end of the season, a unified story of cause and effect would emerge for the viewer – full of surprises about how the Bluths were responsible for most of the misery they had endured. […]

But in between season 4 and this upcoming season 5 I had time to take that Rashomon-type story and recut it – shuffling the content from 15 individualized stories into 22 interwoven stories the length of the original series – as an experiment to find out, well … I guess "if I could make some money." I mean, who am I kidding, I want this thing to syndicate eventually.

But I also pursued it as a comedic experiment to see if new jokes and a new perspective would emerge from a remix that features all of the Bluths in every episode, and where the simultaneity of the story plays out chronologically. And I'm really excited about the final result. It's funny in a whole new way, and I believe it creates a really entertaining and hilarious new experience for the "viewer." And I only call you that because I don't know how to pronounce your last name.
Arrested Development season 5 is expected to drop on Netflix in 2018.