News
Are You Afraid of the Dark? Cast, Trailer, Release Date, and News
Nickelodeon's classic horror anthology series, Are You Afraid of the Dark?, returns as a TV miniseries.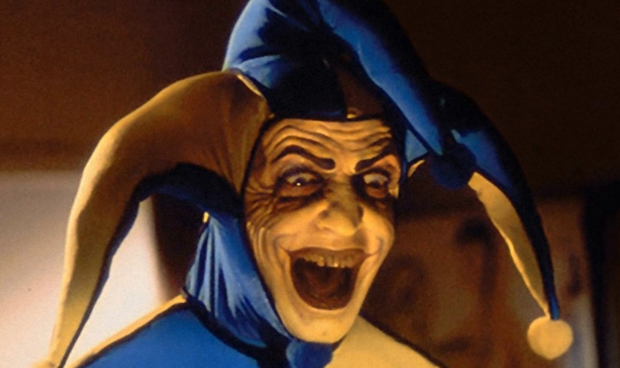 Sure, '90s kids are now adults, who, chances are, have binged the tech-driven, philosophically-based horror complexity of Netflix's Black Mirror. However, the gateway anthology horror show for many of that generation – besides Goosebumps – was Nickelodeon's Are You Afraid of the Dark?. Now Nickelodeon is bringing the series back as a three-part miniseries for a new generation of Midnight Society hopefuls. 
Are You Afraid of the Dark? Trailer
The network released the official trailer for the revival, which you can watch below: 
Are You Afraid of the Dark? Exclusive Clip
Nickelodeon revealed an exclusive clip from the new Are You Afraid of the Dark?miniseries during the show's panel at New York Comic Con. In the clip, the new Midnight Society enters The Carnival of Doom… and it's not kind to them.
Are You Afraid of the Dark? Revival Release Date
The Midnight Society returns on Friday, Oct. 11, at 7:00 p.m. (ET/PT). Parts two and three air on Oct. 18, and Oct. 25., respectively.  
The Are You Afraid of the Dark? TV miniseries revival will continue the show's traditional tropes, following the newest members of the fireside scare coterie of kids known as the Midnight Society, who meet every episode around a nighttime campfire on which they sprinkle magical "midnight dust," which stokes the flame, taking the viewer into the scary story to which the episode is devoted.
Are You Afraid of the Dark? Revival Cast and Plot
It goes without saying that we'll have new members of the Midnight Society in the revival. Here's the full cast list via Nickelodeon: 
Gavin, played by Sam Ashe Arnold (Best.Worst.Weekend.Ever.); Akiko, played by Miya Cech (Rim of the World, Always Be My Maybe); Louise, played by Tamara Smart (Artemis Fowl, The Worst Witch); Graham, played by Jeremy Taylor (It, Goosebumps 2:Haunted Halloween); and Rachel, played by Lyliana Wray (Top Gun: Maverick, Black-ish).  The Carnival of Doom's ringmaster, Mr. Tophat, is played by Rafael Casal (Blindspotting).
The three-part series follows members of the Midnight Society, who "tell a terrifying tale of Mr. Tophat and the Carnival of Doom, only to witness the shocking story come frightfully to life." 
Are You Afraid of the Dark? Official Poster
Here's our first look at Mr. Tophat…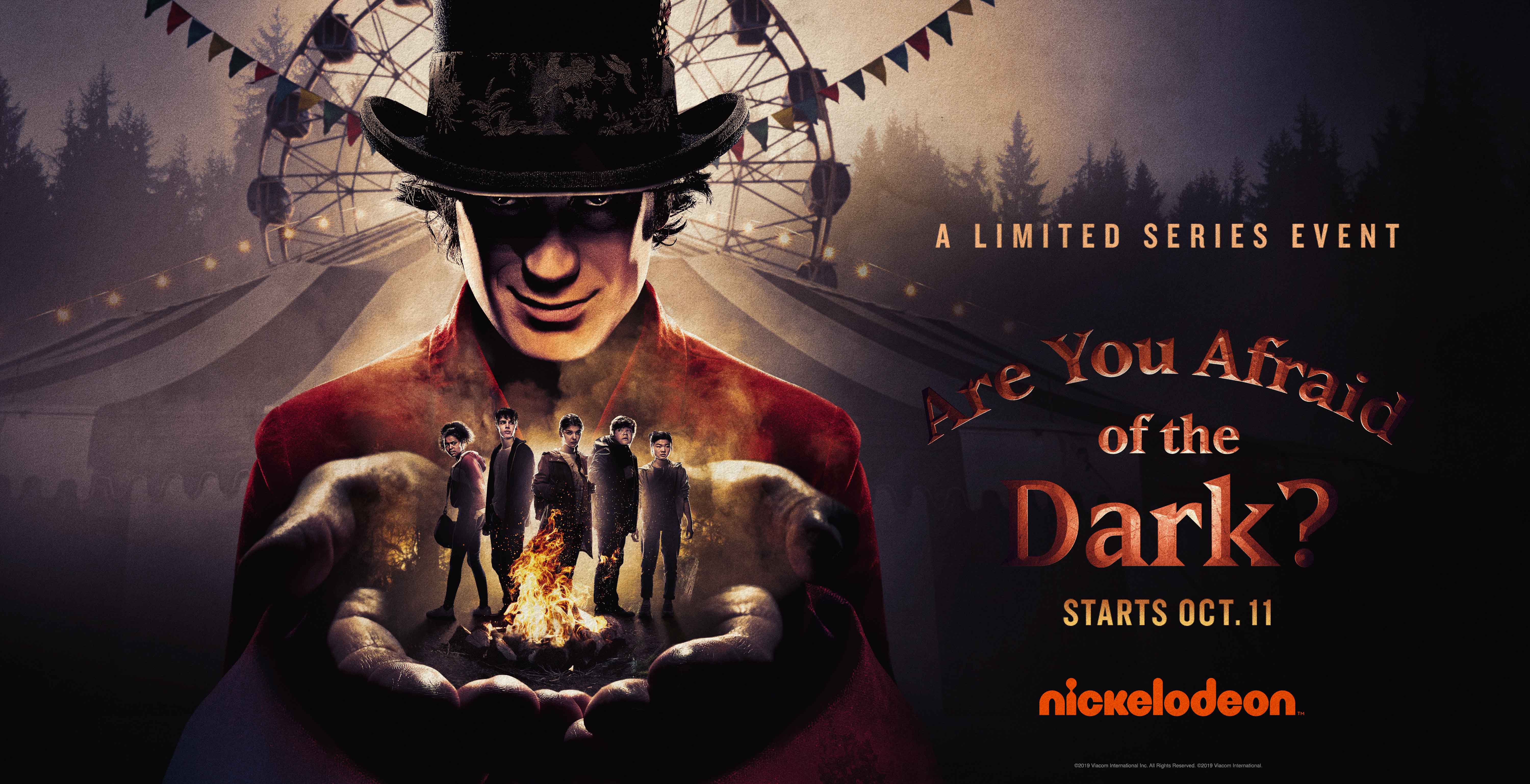 The original series, which started with the pilot episode, "The Tale of the Twisted Claw," fielded some genuinely frightening (for a kid's show) scary monster-of-the-week offerings such as, for example, the December 1994 episode about a comic book monster come to life, "The Tale of the Ghastly Grinner" (see the article's title image). The series originally ran on Nickelodeon from 1990-1996, with a subsequent 1999-2000 revival run.