News
Archer Season 11 Release Date, Story, News and More
Archer is going back to reality in season 11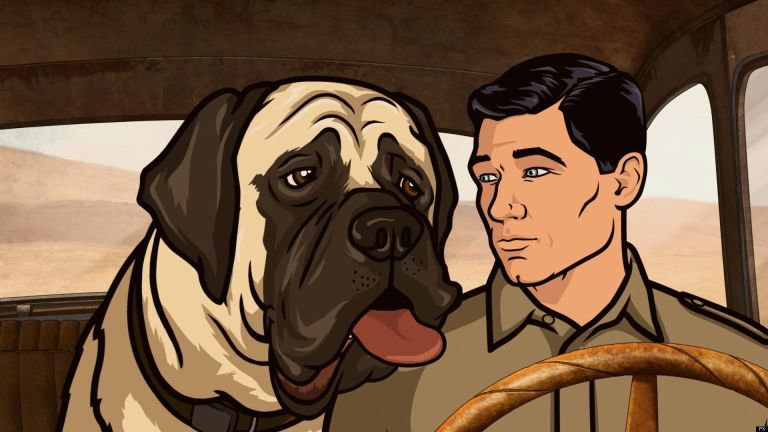 Sterling Archer has been to quite a few places in recent seasons of Archer. Now he's going someplace familiar: back to life.
In an interview with EW ahead of their SDCC 2019 panel, Archer producers Matt Thompson and Casey Willis revealed that not only was Archer getting an unexpected Season 11, it was also getting another radical setting change. Series creator Adam Reed previously implied that Archer Season 10 would be the show's last. But now Archer Season 11 is on the way and in it, SPOILER ALERT, Sterling Archer will finally wake up from his three-year coma.
"As we were doing these seasons of genre-hopping, we started thinking about how interesting it would be if Archer were to wake up to a world that's had to move on without him," Willis told EW. "We thought it was so interesting that we wanted to do another season and explore that dynamic. In his coma we found out what's important to Archer, and we want to see how he's going to react when he's back in the real world."
Here is everything we know about Archer season 11…
Archer Season 11 Release Date
FXX had previously announced that Archer season 11 would premiere on Wednesday, May 6. The show was to premiere the first two episodes then, which would be available on Hulu the following day. Unfortunately, due to "production challenges and scheduling issues" in the midst of the COVID-19 pandemic, FXX has now delayed the season 11 premiere indefinitely. We will update you with the new premiere date as soon as one is announced.
Archer Season 11 Story
The first four seasons of Archer took place at the unintentionally unfortunately named ISIS spy agency in New York. The show then switched things up in its fifth season, Archer: Vice, which found the characters engaged in the drug trade. Then Archer moved to Los Angeles to open up a private detective agency in season 7. At the end of that season, Sterling was shot and ended up in a coma. The next three seasons all had imaginative settings that took place within Archer's coma dreams. Season 8 was '20s noir, season 9 was a tropical island, and season 10 has brought the team to space.
In season 11, Archer will be getting back into the spying game.
"We're definitely back to doing spy missions," Thompson told EW. "But the roles and people's personalities have changed. What's also different is Archer is physically and mentally not what he was. He's been in a bed for three years. His muscles have atrophied to the point where he can't even walk that well."
How Archer emerges from his coma remains to be seen, but hopefully he's still the suave, obnoxious spy we've always loved.