News
Apple Picks Up Immigration Anthology From Big Sick Writers
Kumail Nanjiani and Emily V. Gordon are developing a TV show alongside The Office's Lee Eisenberg.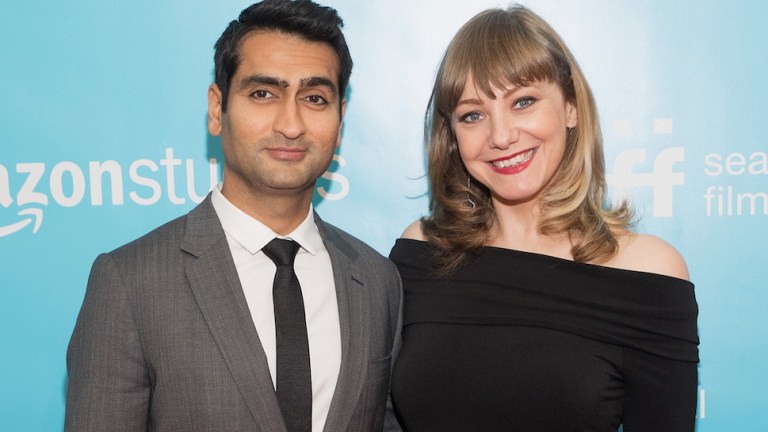 Apple continues to make exciting creative decisions as it funnels original projects into the development pipeline for its planned streaming subscription service. The latest? According to THR, Apple has teamed with the screenwriters behind the Oscar-nominated The Big Sick for an immigration-themed anthology series.
The series is called Little America, and it will be written and executive produced by The Office's Lee Eisenberg, alongside The Big Sick's Kumail Nanjiani and Emily V. Gordon. Master of None co-creator Alan Yang will also executive produce, though Eisenberg would serve as showrunner should the half-hour series move forward.
What do we know about the kinds of immigration stories Little America would tell? Based on true stories previously featured in Epic Magazine, THR describes the series as "funny, romantic, heartfelt, and inspiring."
Other projects currently in development at Apple: Reese Witherspoon and Jennifer Aniston will star in a morning news drama. Kristen Wiig is headlining a show adapted from the as-of-yet unpublished collection of stories You Think It, I'll Say It. Bryan Fuller is showrunning an Amazing Stories reboot. Battlestar Galactica creator Ron Moore is creating another space drama. Octavia Spencer is starring in a drama centered around our culture's obsession with true crime.
The company expected to spend $1 billion on scripted originals.