News
Anthony Bourdain Has Passed Away at 61
Anthony Bourdain, a rockstar of the culinary world, has passed away in France. He was 61.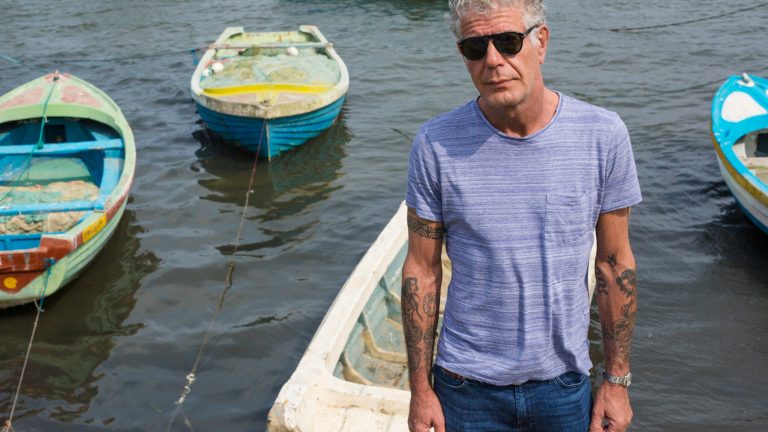 Anthony Bourdain has died, according to CNN. He was 61. 
The chef, writer, and documentarian was filming an episode of his show Parts Unknown in Strasbourg, France when he was found unconscious by fellow chef and friend Eric Ripert, who has appeared on several of Bourdain's shows. CNN confirmed that the cause of death was suicide.
"It is with extraordinary sadness we can confirm the death of our friend and colleague, Anthony Bourdain," said CNN in a statement. "His love of great adventure, new friends, fine food and drink and the remarkable stories of the world made him a unique storyteller. His talents never ceased to amaze us and we will miss him very much. Our thoughts and prayers are with his daughter and family at this incredibly difficult time."
Bourdain was known as a "rockstar" of the culinary scene, as much to do with his time as the executive chef of Brasserie Les Halles in Manhattan as his exploration of the underbelly of the food world. He first rose to fame with his tell-all culinary memoir, Kitchen Confidential: Adventures in the Culinary Underbelly, which was published in 2000. The book was based on a 1999 article Bourdain wrote for The New Yorker, "Don't Eat Before Reading This," one of the most important pieces of food writing ever published.
Through his various TV series, including A Cook's Tour, No Reservations, and Parts Unknown, Bourdain brought international cuisine to our living rooms. Bourdain's reports were not just about Michelin stars or Peabody Awards, but also the lives of everyday cooks in the unexplored corners of the world, pointing a lens at kitchens and cultures where most Americans wouldn't think to look. And he was brilliant at it.
The Parts Unknown star is survived by a daughter, Ariane. Mr. Bourdain will be sorely missed.
If you, or anyone you know, is having suicidal thoughts, please call the National Suicide Prevention Lifeline number at 1-800-273-8255 or visit the website here.