News
Ant-Man: Animated Shorts Coming to Disney XD
Ant-Man will shrink onto the small screen, for a series of shorts on Disney XD...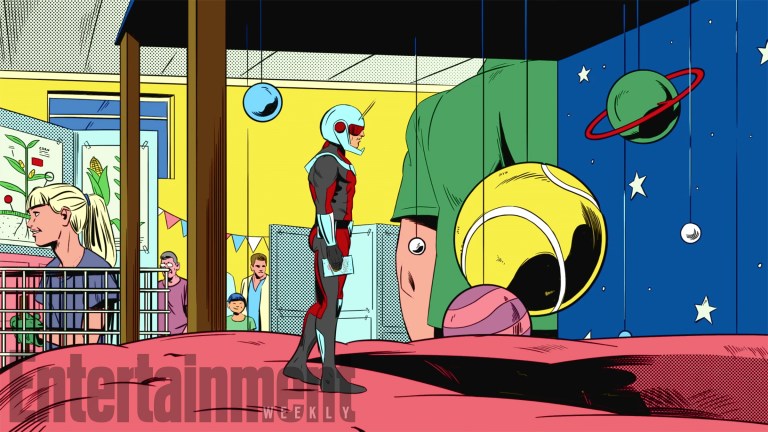 Fittingly enough, Ant-Man is going to flit between the big and small screens. Scott Lang will appear in a series of animated shorts on Disney XD beginning on June 10th and 11th. Josh Keaton (heard recently in Ben 10 and Voltron: Legendary Defender) will step into Paul Rudd's shoes to voice crook-turned-hero Scott.
The eight short animated episodes will follow on from the events of Peyton Reed's 2015 Ant-Man movie, but, as with the Guardians Of The Galaxy animated series, we wouldn't expect them to be officially canonical with the Marvel Cinematic Universe. The cinematic sequel Ant-Man And The Wasp won't need to shape its script to account for these events.
Entertainment Weekly broke the news, offering this description of the shorts: "the shrinking hero will fight evil alongside the Wasp and Hank Pym. He'll score occasional breaks to help daughter Cassie with her homework."
Ugo Bienvenu and Kevin Manach directed the shorts. Brian Wysol wrote them. Alan Fine, Dan Buckley, Joe Quesada, Cort Lane, Stephen Wacker, Stan Lee, Cara Speller, and Marc Bodin-Joyeux are all listed as executive producers.
The first three shorts will premiere on Saturday, June 10th at the odd time of 7:58 am. Two more will will follow at 11:58 am and 2:58 pm. Three more will air on Sunday, June 11th at 11:28 am, 5:28 pm, and 8:58 pm.