News
Another Life Release Date, Trailer, Cast, and Other News
Katee Sackhoff will play an astronaut leading a mission to explore the genesis of an alien artifact in Another Life on Netflix.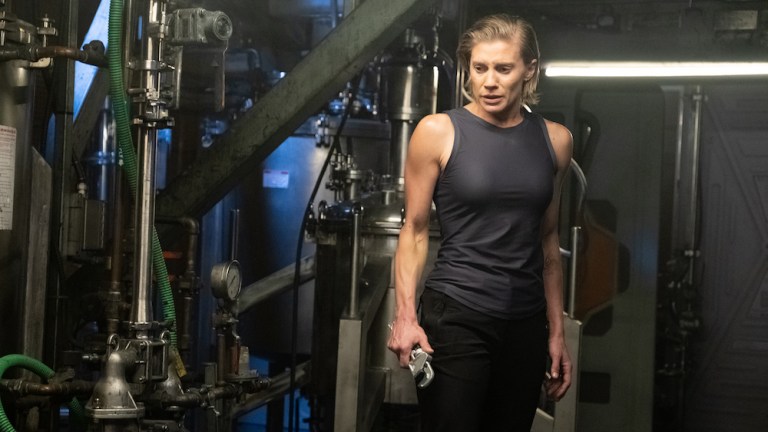 Starbuck will fly again… sort of. Katee Sackhoff of Battlestar Galactica fame is ready to star as astronaut Niko Breckenridge in the Netflix drama Another Life.
Another Life follows Sackhoff's character as she leads a crew on a mission to explore the genesis of an alien artifact. As they investigate and the danger intensifies, it becomes increasingly possible that they may be on a one-way mission. Yikes! Sounds like a cross between Prometheus and Lost in Space, and we are here for it!
Here's everything else you need to know about the series:
Another Life Trailer
The full trailer for Another Life has arrived, showing more of its spectacular space-set action.
You can also check out the teaser trailer, which is super creepy, but we're loving how in charge Sackhoff sounds in the voiceover.
Another Life Release Date
Another Life will premiere its 10-episode first season on July 25, 2019. The series was created by Aaron Martin (Being Erica, Slasher, Saving Hope, Degrassi: The Next Generation), and Alias Grace's Noreen Halpern will serve as an executive for Halfire Entertainment. 
Until then, here's a poster for the series: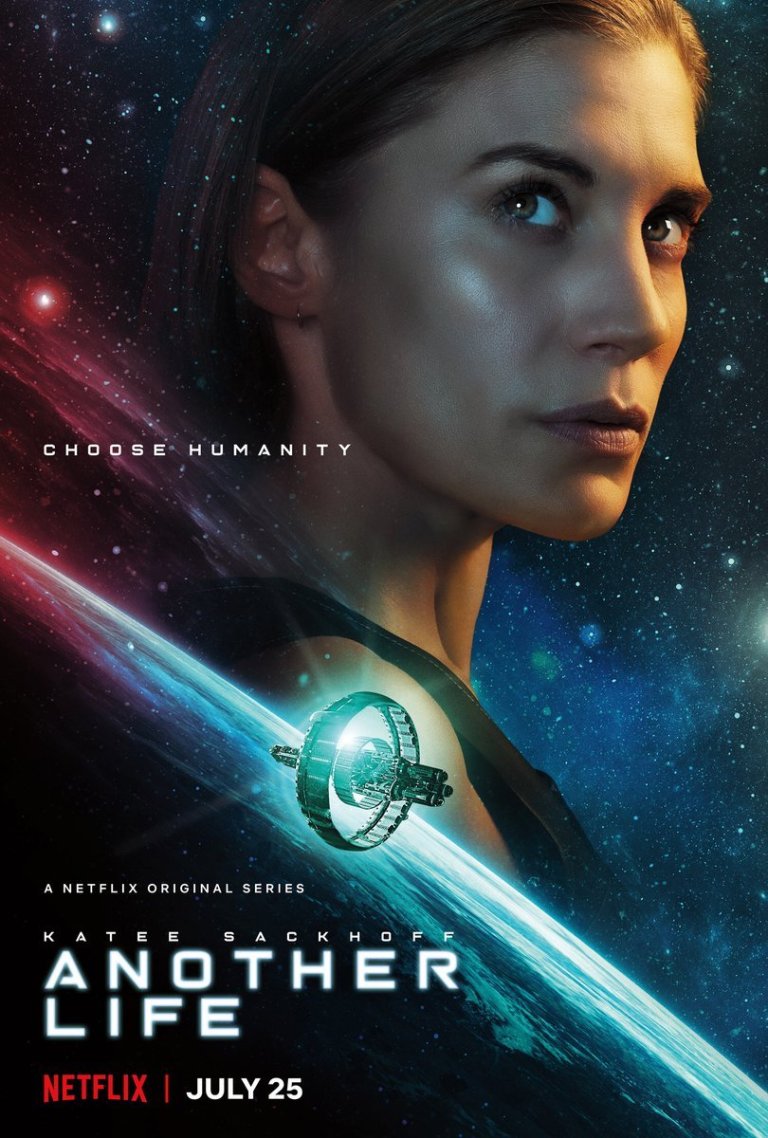 Another Life Cast
Though perhaps best known for her work on Battlestar Galactica as Lieutenant Kara Thrace, Sackhoff has been starring on Longmire for the past six seasons. The crime drama on A&E for its first four seasons before moving to Netflix, following its temporary cancellation. Sackhoff has also recently appeared on The Flash as villainess Amunet Black, complete with a wonderfully over-the-top British accent.
Rounding out the cast are Justin Chatwin (Doctor Who), Tyler Hoechlin (Supergirl), Samuel Anderson (Loaded), Elizabeth Faith Ludlow (The Walking Dead), A. J. Rivera (Grandfathered), Alexander Eling (Shadowhunters: Mortal Instruments) and Selma Blair (Hellboy).
Another Life Story
Here's the official synopsis: "When a mysterious alien Artifact lands on Earth, Commander Niko Breckinridge (Katee Sackhoff) has to lead humanity's first interstellar mission to its planet of origin, while her husband (Justin Chatwin) tries to make first contact with the artifact back on earth. Another Life explores the miracle of life, how precious life is in a universe mostly empty of it, and the lengths we will go to protect the ones we love."
More news on Another Life as we hear it.