News
Animal Kingdom Season 4 Renewed at TNT
TNT has renewed Animal Kingdom for a fourth season, giving the Codys more opportunities to get up to no-good.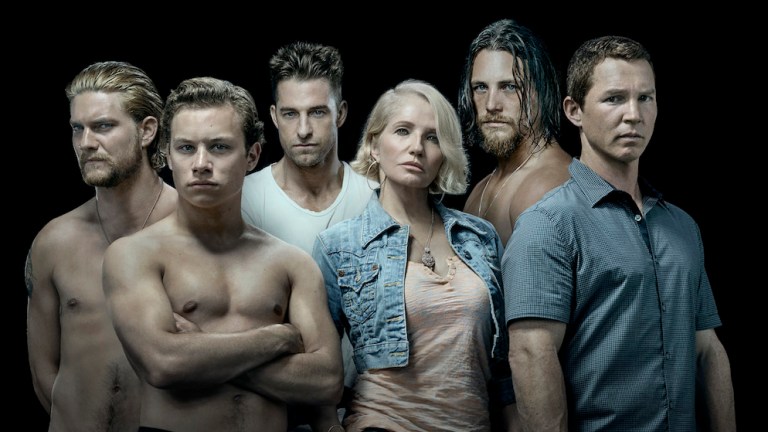 Who says crime doesn't pay? Turner's American reimagining of the Australian gangster drama Animal Kingdom is rolling into a fourth season on the cable network. TNT announced the development on Monday afternoon, revealing that the John Wells-executive produced series launched so well last month that a season 4 is a foregone conclusion.
Indeed, the series launched over several nights on Memorial Day weekend earlier this year, taking in 4.3 million total viewers, with two million of said viewers being inside the coveted 18-49 demographic. The series has since had a strong run that continues to be up nearly 10 percent from its first season. Still, this is good news for fans of a series that keeps crime in the family, and not in that necessarily glamorized, Mario Puzo way either.
The series stars Ellen Barkin as Janine "Smurf" Cody, the head of the Cody crime family who also include Ben Robson, Shawn Hatosy, Jake Weary, and Finn Cole. The series also stars Molly Gordon, Caroline Guerra, Aamya Devos Keroles, and Scott Speedman.
Here is the full synopsis for tomorrow night's episode, "Broke From the Box."
J tries to make his relationship with Nicky work as he faces pressure from Smurf to clean up loose ends. Craig gathers the boys to defend the Codys' reputation in town when outsiders move in on their territory. Billy gives Deran an idea for a job.