News
Angie Tribeca Season 4 To Debut in Two Night Marathon
The long-awaited to Angie Tribeca Season 4 is arriving on TBS in a special holiday binge treat.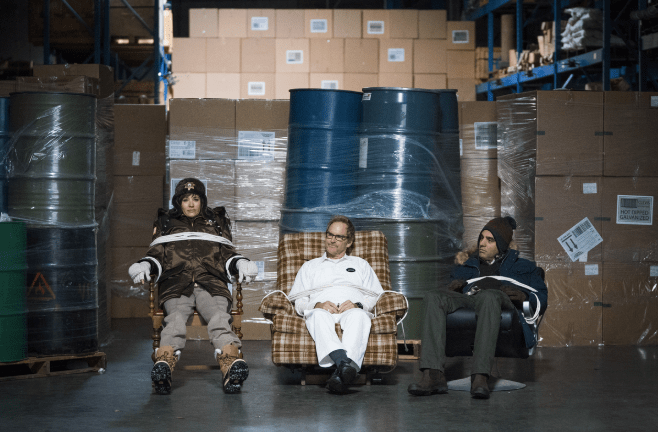 Get ready for Angie Tribeca Season 4 because it will be here in a matter of hours…all of it. 
Since we've all been good girls and boys for the holiday season, TBS has announced that it will debut the fourth season of its strange, beloved, punny comedy, Angie Tribeca, as part of a two-night marathon. The relevant details are as follows. 
Angie Tribeca Season 4 Release Date
The first five episodes of Angie Tribeca Season 4's 10 episodes will air back-to-back starting at 8 p.m. ET on Saturday, December 29. Then the remaining five episodes of the season will debut at 8 p.m. ET on Sunday, December 30. All episodes can be watched live on TBS or on TBS.com or the TBS app. Viewers can catch up on seasons 2 and 3 on the TBS app or TBS.com on Saturady as well.
This is certainly a bold release strategy, but it's worth mentioning that this isn't the first time Angie Tribeca has gone the marathon route, nor is it even the longest marathon! Angie Tribeca's first season debuted as part of a 25-hour marathon.
Angie Tribeca Season 4 Trailer
With a release date secured, Angie Tribeca Season 4 now has a full trailer as well. This is the ol' insane Airplane!-esque comedy we remember. Or as the trailer intones…is not the Angie Tribeca you initially forgot to remember in the first place. 
That's the good stuff.
TBS coupled the announcement of Angie Tribeca Season 4 with a teaser trailer of sorts to whet appetites. The Angie Tribeca renewal was backed by some figures touted by TBS pointing to substantial viewer growth, with a 13% increase for 2016's Season 2 and a further 8% for 2017's recently aired Season 3, along with purported patronage from a coveted demographic that's four years younger than the Turner cable mothership's median age.
Angie Tribeca Season 4 Cast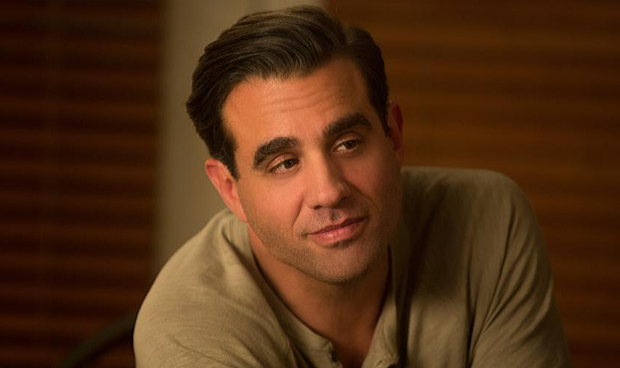 Yet, while the revelation that Angie Tribeca Season 4 is now a go might mollify fans with enough good news fuel, it's not the only news on this front, since the announcement comes with the bonus news that peak television titan Bobby Cannavale will join the cast. The announcement refers to the acquisition of Cannavale as "a shameless attempt to grab some much-deserved awards attention."
further reading: Angie Tribeca Season 3 Review
Season 4 newcomer Bobby Cannavale has been seen in film such as 2015's Ant-Man and 2015's Daddy's Home, is more known for his myriad television runs, recently headlining HBO's (now-cancelled) drama Vinyl and a further small screen CV that includes Nurse Jackie, Boardwalk Empire, Cold Case, Cupid, Will & Grace, Six Feet Under, Ally McBeal and Third Watch. Cannavale is also joining the cast of USA's Mr. Robot for Season 3 and has a variety of film roles booked, notably in December's classic revival Jumanji: Welcome to the Jungle.
Kiersey Clemons is headed to Angie Tribeca in Season 4 to become a main cast player, reports Deadline. She will play a character named Maria Charo, a member of Angie's LAPD team who brings a lot to the table. Described as "a rebellious genius," she will serve in the capacity of a linguistics expert (she speaks 50 languages,) and a tech expert who, in a hilariously bizarre twist, isn't very good with computers. 
In addition to the new regulars, Angie Tribeca Season 4 is positively chock-full of famous and talented guest stars. Season 4 will feature: Kathryn Hahn, Rose Byrne, Anjelica Huston, Gillian Jacobs, Carl Reiner, Harry Hamlin, Taran Killam, Eliza Coupe, Deon Cole, Jimmy Tatro, Dove Cameron, Isla Fisher, Heather Graham, and Carol Burnett. 
Angie Tribeca Season 4 Synopsis
TBS's official synopsis for Angie Tribeca Season 4 is as delighftully convoluted and strange as the series, itself.
In season four, it's been 20 years since the law wrongfully turned on Detective Angie Tribeca (Rashida Jones) and tossed her in jail.  Now, Tribeca is out, reunited with her team, Lt. Atkins (Jere Burns), Dr. Scholls (Andrée Vermeulen), estranged son, Angie Jr. (Bobby Cannavale) and the young and brilliant Maria Charo (Kiersey Clemons) fighting for the good guys. Or so they think. No, they are. Or, are they? They are. Just kidding. Or are we? 
That's our Angie!