News
An Explicit Gold Rick Sanchez Figure Is An SDCC Exclusive From Loot Crate
It's Gold Rick! At San Diego Comic-Con!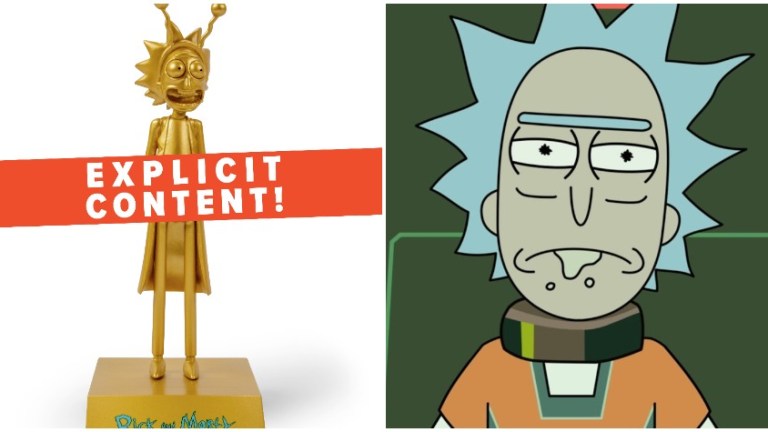 Before season three officially premieres on July 30th, Rick and Morty is coming to San Diego Comic-Con and will undoubtedly be a huge presence at the show. The Rick and Morty cosplay was abundant last year (and the year before!), and we fully expect it to intensify.
On the collectible side of things, Loot Crate is responsible for what could be the hot Rick and Morty item at SDCC. The company announced on Monday a Gold Variant Rick Sanchez figure. It's in limited supply and is the first time Loot Crate manufactured an item to be sold outside of its mystery boxes.
Not only is this EXCLUSIVE, but Rick is making an explicit gesture in the figure. That will be revealed at SDCC, but I'm hoping you can guess what it is from the picture.
In the Rick and Morty universe, there are certainly a hell of a lot of Mortys. Try me, we tried to rank them all. There are slightly less Ricks, though given a universe of infinite possibilities and outcomes there are likely more Ricks than any of us dimwits can wrap our heads around. Season three has already teased Pickle Rick, which feels destined to become a fan favorite.
Head over to Loot Crate for more info on their SDCC exclusives. Get your Gold Rick at San Diego Comic Con at booth #3635. Get your Pickle Rick at a local deli, or something.