News
An Always Sunny VR Experience Will Put You In Project Badass
You can now enter the world of Always Sunny in the safest environment possible... virtual reality.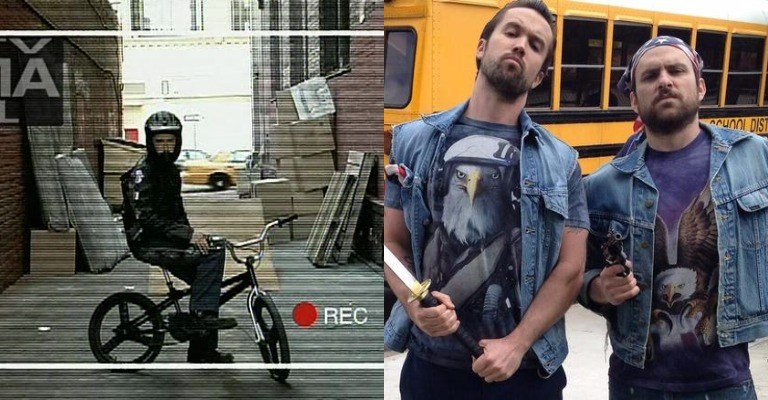 Participating or standing within 1000 feet of Always Sunny's infamous "Project Badass" will never make a list of good life choices. Even from a safe distance, say on a virtual level of reality, I'd have to question your motives.
Regardless, FX and Always Sunny are giving daredevil fans the ability to virtually jump into the seedy world of The Gang with a new VR experience. Titled "Project Badass," the four-minute VR episode takes viewers on the back of Mac's motorcycle for a stunt that we can only imagine goes horribly wrong.
If you have a VR headset and a smartphone, FX set up an easy-to-follow site to work your way into the Gang. According to a release, the 360-degree "Project Badass" experience can be downloaded on the Jaunt VR App to watch on every major phone and VR headset, including Oculus, Samsung Gear V and Google cardboard devices.
The VR experience is timed to the promotion of a VR storyline in tonight's episode, "PTSDee," in which Mac and Frank are sucked into a VR game that causes PTSD, and Dee finds out she's a male stripper's rock bottom.
With more and more television shows using VR to promote one-off "episodes" like these, it's fitting that Always Sunny used VR to bring back a fan favorite recurring joke. Last week, we wrote about how Always Sunny is mining its history to perfection in season 12.