News
Americons: Catherine Tate and David Tennant reunite for new series
It's another Doctor Who reunion for Catherine Tate and David Tennant, who are both set to star in the brand new series on Sky One...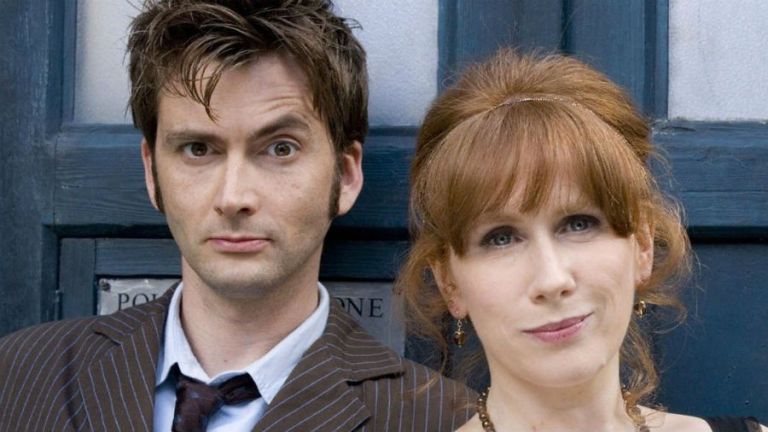 Doctor Who stars David Tennant and Catherine Tate will be back together again for a brand new series called Americons, which Bad Wolf (His Dark Materials, A Discovery Of Witches) are in "the advanced stages" of producing for Sky One.
Details are thin on the ground at the moment, but Tate will be writing the new comedy drama show, and Deadline reports that it'll follow the pair "as they move to the United States." We don't want to speculate, but the "cons" bit in "Americons" makes it sound like their characters' business across the pond might not be altogether on the up-and-up.
Tate and Tennant first appeared together on the small screen all the way back in 2006, during that year's Doctor Who Christmas special, The Runaway Bride, but Tate soon became a firm fixture on the beloved show, appearing as the Time Lord's trusted partner in series 4. The two have worked together frequently since their time on Doctor Who, and are most recently both filling out roles in the voice cast for Disney's rebooted DuckTales. 
More on this one as we hear it!